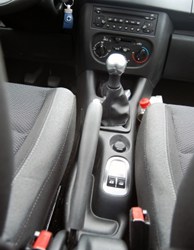 We're helping to takeaway the calling and negotiating that used to be required just to save a few dollars a month.
Detroit, Michigan (PRWEB) August 12, 2013
Rates for insurance rarely go down according to automotive industry research. A person who exceeds the age of 25 could receive a small decrease although brokers in the insurance industry know how to receive the best rates. The AutoProsUSA.com company has now published its search tool online for finding low cost auto insurance rates at http://www.autoprosusa.com/insurance.
This information is provided through a private broker network that is updated in real time to include large and small companies offering drivers reduced price policies. A person who is purchasing a first policy or renewing an existing policy could find a better rate using this new search tool.
"We're helping to takeaway the calling and negotiating that used to be required just to save a few dollars a month," said a support specialist from the AutoProsUSA.com company.
The brokered rates that are published inside of the database tool that is now installed on the company website offers generally unpublished rates by insurance agencies. This privatized system is used to prevent competitors from discovering the current price structures that lure drivers with low rates.
"Insurance is big business and many companies hide rates that are only known by brokers who link drivers with discounted rates," the specialist confirmed.
Online access to this search finder tool is provided at no charge and zero advertising is presented to consumers who use this tool. This new insurance finder for low rates is an incentive to new and existing customers of the Auto Pros company who currently buy or research replacement auto parts on the Internet.
About AutoProsUSA.com
The AutoProsUSA.com company generously provides consumers with easy access for finding low prices and faster methods of shipment for auto parts in the United States. This company constructed its secondary market research tools this year and now serves thousands of consumers daily searching for low prices as well as accurate warranty details. The AutoProsUSA.com company website is managed by internal staff who provide the updates and information that is directly sourced from junk yards, salvage companies and auto salvage yards in North America.