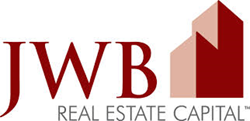 Our investing programs offer the pathway that some adults cannot find in their area in the housing industry and our rental homes are in established markets
Mobile, AL (PRWEB) January 19, 2015
The prices of real estate in some parts of the country could prevent some investors from making a purchase, according to the JWB Group online. As a way to create opportunity for beginner investors, turnkey investments in real estate are now being offered through JWB in 2015 nationally at http://www.jwbrealestatecapital.com.
The inventory of homes that has been created over the past 24 months at the JWB company has helped to setup the new low risk investing opportunities that are now accessible nationally. These investment types are expected to attract adults who have a fear of buying homes to flip in hopes of earning profits.
"Our investing programs offer the pathway that some adults cannot find in their area in the housing industry and our rental homes are in established markets," said one JWB company source.
While there is some element of risk to a property investment, the JWB Group has taken many steps to eliminate the common problems that new investors in the housing market can face. Tenants lease agreements that are more than a year in duration are now featured with each property for sale to provide a solid ROI.
"The property buyers who benefit from our inventory of homes also receive third party management services to make out of state investing easier," said the source.
The JWB website now features two divisions to provide informational content to visitors. The first division is the main company portal that features content readable on standard PCs or laptops. The second division is the mobile-only site locate at http://jwbrealestatecapital.com/m to serve content to mobile web users.
About JWB Real Estate Capital
The JWB Real Estate Capital company has expanded its investment platform this year to include more programs for beginner investors across the country. A new turnkey program is in place that gives any adult the chance to purchase low cost rental properties. The JWB Real Estate Capital company has improved the network of homes that earn monthly income for clients over the past two years to showcase returns above 10 percent on average.