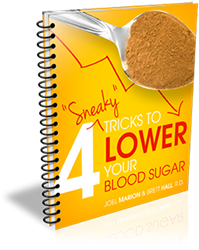 This free report shows you how to gain control of your blood sugar in order to gain control of your health.
Boston, Ma (PRWEB) February 19, 2014
New information provided in a detailed report from Better Digestion reveals the leading natural foods to reduce risk of diabetes, lower blood glucose, and increase fat burning.
The powerful findings detailed in this new report show how certain foods, eating stratagies, and exercise techniques result in lower blood sugar levels, increased energy levels, and less stored fat; the report also explores the complex relationship between obesity and diabetes.
In addition to lowering blood sugar levels, the foods revealed in this report are also effective in reducing the risk of heart disease, metabolic syndrome, type-2 diabetes, and other health issues.
According to Michael Healey of BetterDigestion.org, "Unstable blood sugar levels contribute to almost every health issue out there. This report shows you how to gain control of your blood sugar in order to gain control of your health."
The 4 "Sneaky" Tricks To Lower Your Blood Sugar free report is available for immediate download at http://www.betterdigestion.org/lower-blood-sugar-report/.
An additional free 31-page report providing information about how to eat carbohydrates and avoid storing them as fat, titled 4 Tricks to Never Store Carbs as Fat, can be found at http://betterdigestion.org/never-store-carbs/.
About: BetterDigestion.org is a new website that was launched in March of 2013 in order to provide premier content for healthy digestion and overall health, specifically by controlling hormones and bacteria found naturally in the body. Recent topics have included Healthy Digestion for Women, Cheat Foods for Fat Loss, Good Bacteria for Food, Hormones for Weight Control, Fat Blasting Foods, Digestive Disorders, Probiotics for Gut Health, as well as several other highly informative articles to help people understand the connection between digestion and overall health. Recently, they released a video titled Probiotics For Fat Burning and Weight Loss.