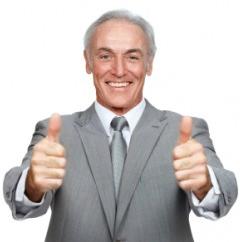 By applying Dr. Allen's therapeutic device straight to the affected area, the users achieve profound pain relief within a short period of time, and can really enjoy their holiday time.
London, GB (PRWEB) July 28, 2013
Thermobalancing therapy is able to reduce chronic back pain dramatically by improving blood circulation in the damaged area that treats inflammation in the upper or lower back and around the Sciatic nerve. Dr. Allen's Devices for upper and lower back pain relief are comfortable to wear and unleash the power of Thermobalancing therapy whenever applied, notes Fine Treatment. The users can truly enjoy staying pain free and active on holidays whatever they are up to: walking, playing golf or keeping their kids and grand children company. It's important to think about chronic pain management before going on holidays. Sited by the Las Vegas Informer, Dr. Donald A. Ozello advises, 'Plan ahead to stay as pain-free as possible when traveling'.
The article, 'Spine Health when Traveling' published in the Las Vegas Informer on July 20, 2013, says travellers should be careful as often the origin of travel-related pain is long hours in static positions, inadequate spine support, carrying heavy luggage, performing activities you are not used to performing and using different pillows and mattresses.
"Heavy suitcases are difficult to lift and carry. Bring two lighter, evenly weighted suitcases instead of one heavy bag. Lifting a symmetrical load is easier on the spine," says Dr. Ozello. "Use proper lifting technique by keeping the weight close to you, bending at the knees and using the strong leg muscles. When carrying luggage stand up straight, pull your shoulder blades back and keep your head in line with your spine."
According to the National Institute of Health (NIH), chronic lower back pain is most likely caused by degenerative conditions, such as arthritis or disc disease. Back pain is one of the most common medical problems, affecting 8 out of 10 people at some point during their lives. Lower back pain can range from a dull, constant ache to a sudden, sharp pain. Back pain is called chronic if it lasts for more than 3 months.
Dr. Allen's Device for lower back pain treatment not only relieves pain but also improves the condition of intervertebral discs and reduces inflammation of the Sciatic nerve. Here you can watch a short video on how easy it is to use Dr. Allen's Device for lower spine treatment: http://www.youtube.com/watch?v=6WwI1TvlXOs.
"Positive customer feedback is the best proof of the efficacy of Thermobalancing therapy. For instance, Alisa, 72, from California, says that after 5 months of using Dr. Allen's therapeutic device, the debilitating pain and the severely impaired ability to move are gone without resorting to medications," comments Dr. Simon Allen. "By applying Dr. Allen's therapeutic device straight to the affected area, the users achieve profound pain relief within a short period of time, and can really enjoy their holiday time."
For more information, please visit the Fine Treatment website:
http://finetreatment.com/lower-back-pain-treatment-lumbago-relief/.
About Dr. Simon Allen and Fine Treatment:
Dr. Simon Allen MD, PhD is a highly experienced medical professional. His specialty is in the internal medicine and cardio-vascular field. He has treated a wide range of chronic diseases, including patients after a heart attack, with kidneys problems, including kidney stones disease, prostate and spine conditions, as well as metabolic disorders. Fine Treatment exclusively offers Dr. Allen's devices for chronic prostatitis and BPH treatment, coronary heart disease, dissolving kidney stones, as well as back pain and sciatica.