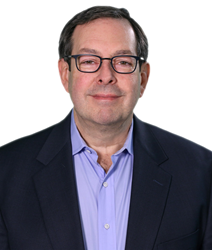 "You can negotiate to lower the cost of college tuition, you just need to know how. I've packed 15 years of experience helping families save tens of thousands of dollars into this video series so now it's your turn to learn how to negotiate."
Westchester County, NY (PRWEB) March 07, 2017
High school seniors have already applied to colleges for the fall and decisions must be made by May 1st. Meanwhile many parents are frantically trying to figure out how to pay for college tuition. This frightening scenario plays out in the new movie "The House" starring Will Ferrell and Amy Poehler which hits theatres in June and will strike fear in the hearts of every parent of a college bound student. The movie taps into the real concern of how to lower the cost of college and pokes fun at what could happen. But the reality is that many parents believe they can't afford to pay the high cost of tuition at their child's dream school.
Here's an important piece of news: COLLEGE TUITION IS NEGOTIABLE. How to efficiently negotiate college tuition and get significant discounts is what you learn from Joel Peck. A Certified Public Accountant, Joel has over 15 years of experience teaching families how to negotiate to bring down cost of college tuition and save tens of thousands of dollars per year. Joel developed his negotiation method while lowering tuition for his own three children. He then decided to start helping other families reduce the cost of college.
Many parents are caught in the middle, "too wealthy" to qualify for financial aid yet "not wealthy enough" to be able to afford the rapidly escalating costs of college. Whether they currently have school-age children, plan to have children, or hope to assist with expenses of their grandchildren, families are facing a huge learning curve. Using Joel's guidance, hundreds of families have been able to reduce the cost of college tuition and save between $5,000 and $10,000 a year and more.
"It took Joel about ten minutes to increase my knowledge and understanding of paying for my kid's college by about tenfold. Before talking to Joel, I assumed that we simply weren't eligible for any tuition-reducing arrangements, but Joel educated me otherwise and it saved me $11,000," stated Jeremy Driesen.
"We had no idea that college tuition was negotiable. In the end, we thought we had completed the process and then one of our son's top choice colleges offered $32,000 per year in grants to lower our cost," stated Jodi Trotta.
After many years helping families on a one-on-one basis, Joel has created a comprehensive online video course titled "Getting Money For College" to teach parents how to lower the cost of college tuition.
Colleges will negotiate tuition even after the student receives an offer; parents can always appeal for more. However, there are specific things they need to know and prepare for before trying to negotiate the cost of college tuition that will stack the odds in their favor. That's what Peck spells out in his video course.
The eight-chapter online video course includes everything a parent needs to know to be successful in reducing the cost of college tuition: from a thorough analysis on why most colleges negotiate tuition, through a detailed guide on how to research the financial aid history of each college, to a step-by-step preparation for the negotiation itself.
Besides the video chapters, the course also includes a wealth of written materials, such as downloadable guides to help you plan for the process of negotiating college tuition as well as a guide for completing the Free Application for Federal Student Aid (FAFSA), all with the goal of lowering the cost of college tuition.
While Joel Peck's one-on-one service usually costs $1500, the video course is being sold online for only $747 and it comes with a 100% money back guarantee. For a limited time, those who use the link below will receive a 35% discount so they pay only $497 for the entire course. Click this link to receive the discount https://gettingmoneyforcollege.com/prweb-promotion