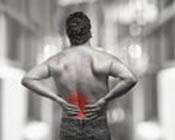 Dr. Allen's Device helps to provide free from sciatica and lower back pain life for men and women and enjoy living life pain free.
London, GB (PRWEB) October 09, 2014
Dr. Allen's Device should be used by people in pain in the first place, as it provides natural lower back pain relief, so people can enjoy their life as usual do. However, researches try to find the way how to cope with pain or how to ease it through specific pain control techniques. For instance, a recent article in the Every Day Health says that back pain affects sex life but new guidelines based on how the spine moves during intercourse can help.
According to the article, 'Best and Worst Sex Positions for Back Pain,' dated September 10, 2014 in the Every Day Health, The researchers tracked how 10 couples' spines moved in five common sex positions. Using both infrared and electromagnetic motion capture systems, they measured how the men's spine moved during sex, and created guidelines for best positions and techniques based on what movements cause pain.
The article 'Male Spine Motion During Coitus: Implications for the Low Back Pain Patient,' dated September 15, 2014, in The Spine Journal, states that researches have come to the conclusion, "Initial recommendations-which include specific coital positions to avoid, movement strategies, and role of the partner-were developed for male patients whose low back pain is exacerbated by specific motions and postures."
"For the first time, we can give guidance to the clinicians when patients come in with all kinds of pain triggers, to give them some evidence-based ranking of different positions," he told Reuters Health.
"Many people struggle with long-term pain, therefore researches try to bring some help to their unpleasant life," comments Dr. Allen. "However, pain relief and relaxation should be considered in the first place." Dr. Allen's therapeutic device is a powerful tool for sciatica and back pain relief. The following video shows how easy it is to use Dr. Allen's Device for the lower spine treatment: http://www.youtube.com/watch?v=6WwI1TvlXOs.
"Thermobalancing therapy should be included in life of sufferers with back pain and sciatica, as it treats chronic pain without medications and operations," says Dr. Simon Allen. "Dr. Allen's Device helps to provide free from sciatica and lower back pain life for men and women and enjoy living life pain free."
For details, please visit Fine Treatment at http://finetreatment.com/lower-back-pain-treatment-lumbago-relief/.
About Dr. Simon Allen and Fine Treatment:
Dr. Simon Allen, MD, PhD, Academician, member of the ATA, is a highly experienced medical professional. He specializes in internal medicine. He has treated a wide range of chronic diseases, including patients after a heart attack, with kidneys problems, including kidney stones disease, prostate and spine conditions, as well as metabolic disorders.
Fine Treatment supports global customer outreach, and ensures international availability of Dr. Allen's Devices for the treatment of chronic prostatitis and BPH, coronary heart disease, for dissolving kidney stones, as well as for easing headaches, dizziness, and relieving lower back pain and sciatica.