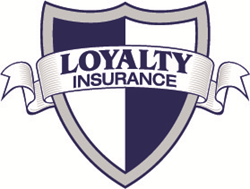 "The purpose of our new web site is to help make the process of purchasing insurance simpler than in it has been the past, while keeping the personal touch of customer service," -Garry Lloyd, Loyalty Insurance Services
CANTON, MI (PRWEB) July 31, 2014
Loyalty Insurance Services has a long-standing reputation of providing affordable and comprehensive insurance products. The agency has a commitment to keep the insurance buying experience simple. As a demonstration of that commitment, Loyalty Insurance Services has unveiled a completely redesigned, interactive site, which can be accessed at http://www.loyaltyinsurance.com/.
The new project was primarily dedicated to provide a more extensive source of insurance information and services for prospects and current customers. In-depth information for the insurance buyer can be found through the helpful articles and an extensive insurance glossary displayed on the site. These tools give answers to auto, home, business and life insurance customer's most commonly asked questions.
"The purpose of our new web site is to help make the process of purchasing insurance simpler than it has been in the past, while keeping the personal touch of customer service," mentioned Garry Lloyd, President of Loyalty Insurance Services. "We want our customers to feel secure about their understanding of insurance subjects, as well as their options when buying insurance. Our staff of top-notch is also available to supply assistance whenever needed."
The new site has been completely redesigned to improve the visitors' ability to discover what they are trying to find, regardless of their knowledge of insurance. The website features a cutting-edge look and streamlined site navigation. It is more intuitive and really simple to get a home insurance quote. In addition to the ability to submit quotes, people can also submit requests such as policy changes, payments, or report an insurance claim through the fully featured customer service portal. Visitors are encouraged to visit the blog to view the latest articles on auto, home, business and life insurance. The website intends to offer insurance shoppers the ease of doing business that the internet has to offer, but still maintain the personalized service the insurance agency has been providing for many years. Visit the site at http://www.loyaltyinsurance.com/ to find out more.
About Loyalty Insurance Services
Loyalty Insurance Services has been serving the Canton community and its surrounding cities for over a decade. Our agency has continued to grow over the years. We have expanded our staff and proudly service over 10,000 accounts. As an independent agency, we write business through numerous insurance carriers. We offer all lines of insurance in our office. We specialize in auto, homeowners, recreational vehicles, life, health, disability and business insurance. Visit http://www.loyaltyinsurance.com/ to learn more.