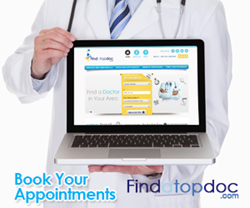 We strongly support these programs and believe that people should take a proactive approach to not only learning about what affects their health and their family's health, but to also render decisions in leading an active and wholesome lifestyle. - LPW
New York, NY (PRWEB) June 05, 2014
The Leading Physicians of the World (LPW ) and The Waiting Room Magazine (TWRM) attended the HealthCorps 8th Annual Gala. HealthCorps is an organization founded by renowned heart surgeon and Daytime Emmy Award winning television host Dr. Mehmet Oz and his wife Lisa to combat childhood obesity. HealthCorps has created a nationwide network of 62 schools in 13 states as well as the District of Columbia to promote physical and mental fitness in over 200,000 children and teens thus far.
LPW is thrilled to share in such a momentous occasion and align its goals with HealthCorps for spreading health awareness. The companies' Media Director remarked, "At LPW and The Waiting Room Magazine we strongly support these programs and believe that people should take a proactive approach to not only learning about what affects their health and their family's health, but to also render decisions in leading an active and wholesome lifestyle."
On April 9th, HealthCorps announced a new partnership with The Hawn Foundation founded by Academy Award winning actress Goldie Hawn. The foundation sponsors the MindUP™ program, developed by Goldie Hawn in collaboration with leading neuroscientists, psychologists, educators and mindful awareness training experts. Among its many successes, the program has raised positivity and happiness for students in classroom environments while reducing aggression and nurturing peer conflict resolution.
In an interview with The Waiting Room Magazine, Goldie Hawn spoke about how MindUP™ is addressing a renewed focus on mental health. "Children need to be seen and heard. They need to be listened to in a very important way." She also commented on the programs reach saying, "Children are healthier and happier, but it prepares their mind for learning. It's knowledge and awareness in a full spectrum of a program all wrapped around the core values of what they have to learn in academia."
Attendees also included Gloria Steinem, the California Endowment, and HealthCorps supporters Stepp Stewart, Jermaine Paul, C+C Music Factory, Ben Vereen, and Rocco Dispirito.
Company Information
The Leading Physicians of the World (LPW) represents virtually every major medical specialty in every healthcare market across the globe. It is a well-regarded resource for both doctors and patients, and exists as a forum for physicians to share innovations and novel approaches to the practice of medicine.
An industry networking organization made up of medical practitioners in many different fields, The Leading Physicians of the World provides its members with a platform to voice new ideas with a wide audience of peers and industry experts. LPW promotes the highest standards of professional integrity and patient care.
Visit http://www.theleadingphysiciansoftheworld.com for more information about The Leading Physicians of the World.
Company Information
The Waiting Room Magazine is a trademark publication of The Leading Physicians of the World that provides patients with the opportunity to better educate themselves on health related issues. Backed by first class doctors from every specialty, The Waiting Room Magazine congregates physicians to share their knowledge of the medical realm.
Through this outlet, readers can make sustainable decisions in difficult times by staying informed on the latest in health news. The Waiting Room Magazine works to inspire readers to take action and live healthy and happy.
Visit http://www.thewaitingroommagazine.com for more information about The Waiting Room Magazine.
To find a Doctor by Specialty and Zip Code please visit FindaTopDoc.com and book your appointment online instantly.