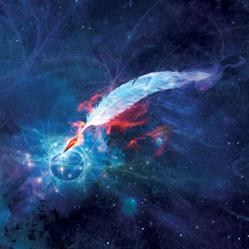 Hollywood, CA (PRWEB) August 15, 2013
Finalists for the 2nd Quarter of this year's L. Ron Hubbard Illustrators of the Future Contest were announced today by the contest Director.
The finalists for this quarter are from Japan, Scotland, Ukraine and throughout the United States, from Maine to Alaska.
Second Quarter Finalists are:
Adam Brewster of Scotland
Maxim Birgfeld Davis of Maine
Krista Campbell of Maine
Darryl Knickrehm of Japan
Oleg Levashov of Ukraine
Trevor Smith of Arizona
Jordan Walker of Rhode Island
Sarah Webb of Alaska
The art from the eight finalists is sent to four of the contest judges. Of the eight finalists, three will be winners of the quarter. The three winners of each quarter are awarded cash prizes, a week long intensive workshop, an awards ceremony and are also published in the annual L. Ron Hubbard Presents Writers of the Future anthology. Writers have their own contest and our winning illustrators illustrate the winning writers stories.
Entries are received from around the world every quarter and the judging is done blind, meaning it is without any knowledge of the entrant by the judge. The finalists and winners are chosen by the quality of their submission alone, not by their gender, age or nationality. The roster of judges of the contest is impressive and includes such luminaries of the field as Vincent DiFate, Dave Dorman, Bob Eggleton, Larry Elmore, Shawn Tan, Stephen Hickman, Ron Lindahn, Val Lakey Lindahn, Stephan Martiniere, Cliff Nielsen and Stephen Youll.
A Grand Prize winner is announced at the annual awards ceremony and is selected from another panel of judges and receives an additional $5,000.00.
For more information about the contest, go to http://www.writersofthefuture.com. Or call the contest at 323-466-3310.