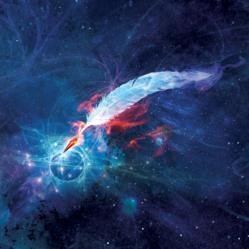 Hollywood, CA (PRWEB) August 27, 2013
The 2nd quarter winners of the 25th year of the L. Ron Hubbard Illustrators of the Future Contest were announced today by Joni Labaqui, the contest Director.
SECOND QUARTER WINNERS
Adam Brewster of Scotland
Trevor Smith of Arizona
Sarah Webb of Alaska
Adam does freelance work for illustration and is pursuing a career in animation. Trevor is a stay-at-home illustrator, looking to launch a successful career in illustration of any kind. Sarah is attending art college, undecided which direction her art will take her, but is working that out in the coming year.
As winners, they are awarded a week long intensive workshop where they will study art basics by L. Ron Hubbard, while having contest judges, top industry professionals show their hard-won experience to help provide a leg up toward a successful career in the arts. There will also be an awards ceremony in their honor.
This quarter's winners will now compete against the winners from the remaining 3 quarters. Each artist is assigned a short story that they must illustrate from the winners of the sister contest, Writers of the Future. The winning illustrators and writers are published in the annual L. Ron Hubbard Presents Writers of the Future.
Adam, Trevor and Sarah each receive a cash prize for their win this quarter and will now complete with the remaining winners for the Grand Prize.
The Grand Prize winner is announced at the annual awards ceremony and is awarded an additional $5,000.00.
Well-known illustrator contest judges include award winning artists:
Laura Brodian Freas, Robert Castillo Vincent DiFate, Diane Dillon, Dave Dorman, Bob Eggleton, Larry Elmore, Stephen Hickman, Val Lakey Lindahn, Ron Lindahn, Stephan Martiniere, Gary Meyer, Cliff Nielsen, Sergey Poyarkov, Shaun Tan, and Stephen Youll.
Many of these judges will attend the workshop and the awards ceremony gala and will impart their wisdom to the winners. In addition to the judges and their mentoring for the week, winners also study art basics and advice from contest founder L. Ron Hubbard. The Art Book is a collection of essays by L. Ron Hubbard in the field of the arts and is read annually by the winners.
For more information about the contest, go to http://www.writersofthefuture.com.