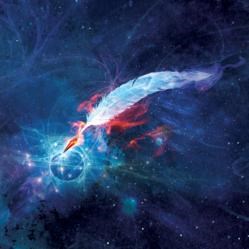 Hollywood, CA (PRWEB) September 30, 2013
Finalists for the 3rd Quarter of the 25th year of the L. Ron Hubbard Illustrators of the Future Contest were announced today by Ron Lindahn, the contest Coordinating judge.
The finalists for this quarter are from Egypt, Japan, Mexico, Portugal and the United States.
Third Quarter Finalists
Kirbi Fagan of Michigan
Jonathan Hart of Utah
Darryl Knickrehm of Japan
Katherine Lam of Maryland
Bernardo Mota of Portugal
Amr Shaalan of Egypt
Michael Talbot of Massachusetts
Maricela Ugarte of Mexico
The finalists for this quarter range in age from 17 to 33 years old, the majority of them being in their early 20's and current art students. Since the judging is done anonymously, the identities of the finalists are only known to the contest administrator, not the judges. Not until the judging process is completed do the judges have any idea who was behind the work they have chosen.
The eight finalists' art is sent to four of the contest judges. Of the eight finalists, three will be winners of the quarter. The three winners of each quarter are awarded cash prizes, a week long intensive workshop, an awards ceremony and are also published in the annual L. Ron Hubbard Presents Writers of the Future. Writers have their own contest and our winning illustrators illustrate the winning writers' stories. The judging process, once the finalists are determined by the coordinating judge, takes a little over a month.
A Grand Prize winner is announced at the annual awards ceremony and is selected from another panel of judges and receives an additional $5,000.00.
The Illustrators of the Future Contest is an effective means for aspiring illustrators to make their break in the publishing industry, an industry well-known for being closed to the newcomer.
For more information about the contest, go to http://www.writersofthefuture.com. Or call the contest at 323-466-3310.