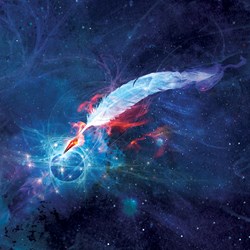 We saw entrants from 10 new countries added to our list this year too, which is also a record. This proves that there is no shortage of people anywhere on the planet that want to become professional writers or illustrators
Hollywood, CA (PRWEB) October 01, 2013
The last quarter of the contest year ended on the 30th of September with records set across the boards for the year including number of entrants, and countries represented. The year's entrants were from a total of 138 countries as well as each of the 50 states in the US. Contest director Joni Labaqui stated, "We saw entrants from 10 new countries added to our list this year too, which is also a record. This proves that there is no shortage of people anywhere on the planet that want to become professional writers or illustrators," contest Director Joni Labaqui continued. "We happen to be one of the biggest contests of its kind in the world."
One of the most known and respected vehicles for supporting new and fledgling authors and illustrators is the world-acclaimed, free-to-enter global contests called L. Ron Hubbard's Writers and Illustrators of the Future. The writers contest is celebrating it's 30th year this year and the illustrators contest is celebrating it's 25th year. Created by international best-selling author L. Ron Hubbard, the merit-based Writers of the Future Contest was initiated to discover and encourage talented beginning writers of science fiction and fantasy. The illustrator contest started 5 years later. Quarterly winners of the Contest appear in the best-selling annual anthology, receive cash prizes, and attend an all-expenses paid gala awards ceremony and workshop.
The Writers and Illustrators of the Future contests are that break new writers or illustrators can use to launch the career they've dreamed of. In fact, the contest has launched the careers of twelve New York Times bestselling authors, and hundreds of illustrator careers.
If you've ever thought of becoming an author or illustrator, no matter where you live, you have a golden opportunity to make it happen.
To learn more, including details on how to enter the contests, visit the website at http://www.writersofthefuture.com.