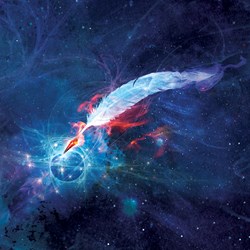 Hollywood, CA (PRWEB) October 17, 2013
Offices of the L. Ron Hubbard Writers of the Future contest announced the top five cities in the world with the most amount of entrants for the fourth quarter of the contest, which ran from 1 July to 30 September, 2013. The top five cities in order were:
1) Los Angeles, California
2) New York, New York
3) Chicago, Illinois
4) London, England
5) Seattle, Washington
Followed closely were San Jose, Portland, Salt Lake City, Houston and Phoenix.
"Los Angles, Chicago and London are always in the top five. These cities seem to be hotbeds for writers," contest Director Joni Labaqui stated.
L. Ron Hubbard saw the need in 1984 to help those who have talent. That was when the L. Ron Hubbard Writers of the Future contest was created. The contest launches 12 writer careers every year with the annual anthology, L. Ron Hubbard Presents Writers of the Future. "We still continue to accept hard copy entries for those who don't have access to the internet," Labaqui continued, "but the majority of entrants now enter online. With no postage costs, it is virtually free to enter."
In addition to being published, the support and encouragement for the winners consists of prize money, a week-long workshop which covers the basics of the business, mentoring by famous judges, an awards ceremony and press coverage. For more information on Writers of the Future, go to http://www.writersofthefuture.com.