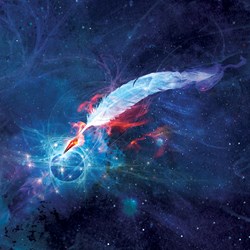 Hollywood, CA (PRWEB) October 21, 2013
The 3rd Quarter winners of the 30th year of the L. Ron Hubbard Writers of the Future Contest were announced today by Joni Labaqui, the contest Director from Author Services, Inc.
Third Quarter Winners
1st Place - Leena Likitalo of Helsinki, Finland
2nd Place - Shauna O'Meara of Canberra, Australia
3rd Place - Paul Eckheart of Bountiful, Utah
Leena is quality control for a computer games company, Shauna is a writer and artist, and Paul is a software engineer.
They were chosen from a group of eight finalists and are awarded cash prizes, a week long intensive workshop, an awards ceremony and are also published in the annual L. Ron Hubbard Presents Writers of the Future. Leena, Shauna and Paul will receive a cash prize for their win this quarter.
A Grand Prize winner is announced at the annual awards ceremony and is selected by another panel of judges for the prize purse of $5,000.00.
Well-known contest judges include multiple Nebula and Hugo Award winners and finalists such as Kevin J. Anderson, Orson Scott Card, Todd McCaffrey, Larry Niven, Jerry Pournelle, Tim Powers, Robert J. Sawyer, Robert Silverberg, Sean Williams and Dave Wolverton.
"The judges have no idea who wrote the stories they are reading. The name of the author is not included on the manuscript which makes for fair judging. It is one of many reasons the contest is so popular with writers trying to make their mark. They know they have a fair chance," concluded Labaqui.
For more information about the contest, go to http://www.writersofthefuture.com.