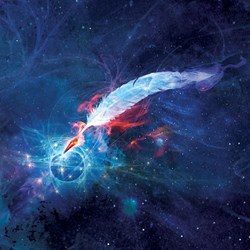 Hollywood, CA (PRWEB) December 16, 2013
The 4th Quarter winners of the 30th year of the L. Ron Hubbard Writers of the Future Contest were announced today.
THE FOURTH QUARTER WINNERS ARE
1st Place - Megan E. O'Keefe of California
2nd Place - Oleg Kazantsev of Illinois
3rd Place - C. Stuart Hardwick of Texas
They were chosen from a group of 8 finalists and are now awarded cash prizes, a week long intensive workshop, an awards ceremony and are also published in the annual L. Ron Hubbard Presents Writers of the Future. Megan, Oleg and C. Stewart will receive a cash prize for their win this quarter.
Megan, as first place for the quarter, will now compete with the 1st place winners of the previous three quarters for the Grand Prize of $5,000.00.
The judges for this quarter were Dave Wolverton, The Runelord Series, Tim Powers, On Stranger Tides, Mike Resnick, Starship: Mutiny, and Nina Kiriki Hoffman, Trophy Wives.
Other contest judges include, Kevin J. Anderson and Brian Herbert, Dune, Robert J. Sawyer Flash Forward, Larry Niven and Jerry Pournelle, A Mote in God's Eye, Orson Scott Card, Ender's Game, and Nnedi Okorafor, Who Fears Death, to name a few.
The Writers of the Future contest was initiated by L. Ron Hubbard in 1983 shortly after returning to the field of science fiction with his bestseller Battlefield Earth. Throughout the Contests' 30 year history, 348 writers and 276 illustrators have been recognized as winners. They've gone on to publish over 700 novels and 3,500 short stories as well as hundreds of thousands of published illustrations and sfx art for 31 major motion pictures. Former Writers of the Future Contest winners listed on the New York Times best-seller's list include: Jo Beverley, Nancy Farmer, Karen Joy Fowler, Sean Williams, Dave Wolverton aka David Farland, Patrick Rothfuss, Lisa Smedman, Tim Myers, Tobias S. Buckell, Eric Flint, Dean Wesley Smith and Elizabeth Wein.
For more information about the contest, go to http://www.writersofthefuture.com. On the home page click on "contest rules."