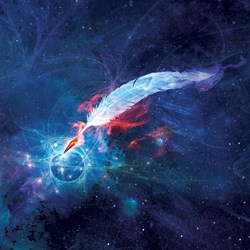 Hollywood, CA (PRWEB) January 07, 2014
Tina Gower of Chico, California who was honored as the grand prize winner at the 29th Annual L. Ron Hubbard Achievement awards in April of 2013, has now sold her third story, "Pocket Full of Mumbles," to Galaxy's Edge magazine, edited by Mike Resnick.
Since her win last April, she also won first place in the Romance Writers of America, Kiss of Death Chapter's "Daphne de Maurier Award" for the "Paranormal Time Travel, Futuristic Romantic Mystery/Suspense" category. Her unpublished winning story was titled "Identity."
Tina's first winning story last year, "Twelve Seconds," was published in – L. Ron Hubbard Presents Writers of the Future Volume XXIX which released in the early summer of 2013.
Right on the heels of her Writers of the Future win, followed the publication of her short story, "Today I am Nobody" in Galaxy's Edge magazine she also sold her second story to Galaxy's Edge, called "Dig", which published last year as well.
Fellow writing friend Stewart C. Baker stated while congratulating Tina on her most recent win, "I have it on good authority that next week Tina will announce that she has sold the moon to NASA at SFWA (Science Fiction Writers of America) professional rates."
To learn more, including details on how to enter the contests, visit the website at http://www.writersofthefuture.com.