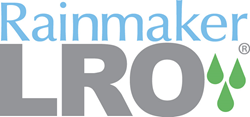 "Simply put, the LRO User Conference is the best conference in the industry," said Bryan Hilton, senior vice president of revenue management for Simpson Housing and seven-time LRO user conference attendee. "And it keeps getting better every year."
Atlanta, GA (PRWEB) February 28, 2014
The Rainmaker Group, the leading provider of revenue management and profit optimization solutions to the multifamily housing and gaming/hospitality industries, reaffirmed its commitment as the best-in-breed revenue management software provider serving the multifamily industry at the 2014 Rainmaker LRO User Conference. This two-day conference had a targeted focus on delivering pricing technologies to exceed their customers' revenue goals as well as further streamline the pricing process with innovations in products, services and teams. More than 200 multifamily executives, representing nearly 100 different multifamily portfolios, gathered at the Eden Roc Miami Beach Hotel to share their belief and trust in the optimized pricing technology.
This year's conference theme to Celebrate Your Success, Elevate Your Game and Accelerate Your Results offered attendees best practices in optimized pricing from in-depth education and training sessions highlighting Rainmaker's key products including LRO revenue management, LRO Budget and the business intelligence platform. Understanding attendees have varying knowledge in both revenue management and Rainmaker LRO, the firm offered tiered education levels allowing attendees to customize their own conference experience to align with their individual interests. LRO experts were tapped to share insights into how to best leverage the system's various reports and parameter settings, as well as how to optimize renewals and amenity pricing to garner the greatest revenue possible.
Kicking off the conference, Rainmaker LRO President Andrew Rains brought to conference attendees the power of believe and how it is the most powerful tool at man's disposal – reminding the audience when you believe, you will achieve. He discussed the need to believe you have the best team possible, to believe in the value of the product, and to believe you can lease a unit at the right price.
"Simply put, the LRO User Conference is the best conference in the industry," said Bryan Hilton, senior vice president of revenue management for Simpson Housing and seven-time LRO user conference attendee. "And it keeps getting better every year."
"It is so exciting to hear about all new releases coming in 2014, especially regarding renewals," said Barbara Moffitt, regional manager for Concierge Management Services and first-time attendee to the LRO user conference. "Face-to-face peer time is crucial as we are able to take those shared insights into our own various business practices and into our revenue management strategies. We were able to use LRO Budget for the first time this year, and it was helpful to speak from experience and share our process with others considering using the system in 2015."
2014 will bring Rainmaker LRO users even greater innovations and services to advance their revenue growth and to create greater efficiencies within the pricing process. Rainmaker LRO users can expect the following rollouts in the upcoming year:

Fast-tracked LRO Enhancements: Six LRO releases along with 12 reporting releases are planned for 2014 as a means to streamline the day-to-day tasks and allow users to be even more strategic in pricing decisions.
Regional User Groups: Understanding getting away from the office can be difficult, the LRO team is coming to users throughout the country to provide various trainings, updates and support in a group atmosphere among LRO team members and other LRO users.
ROV'r (Rent Optimization Visualizer): The black box of revenue management is officially no more. Through greater transparency, LRO users will get to see exactly what their pricing is doing and why. The goal is to create a greater understanding and confidence in the science behind the pricing.
"From a company perspective and more importantly from a customer perspective, 2013 was an extremely successful year for the LRO family. The attendance and excitement at this year's conference is evident of that. We are all motivated, engaged and enthusiastic as we move into 2014," said Rains. "By gathering together our customers in one location, we can deliver best practices and strategic initiatives to ensure their continued revenue success in the long-term. We are thrilled be able to share these experiences with our customers and to continue to work hard for them throughout the next year."
Rainmaker LRO is happy to announce the 2015 LRO User Conference is heading back to Terranea, LA's Oceanfront Resort, in Rancho Palos Verdes, Calif., February 23-25, 2015.
Rainmaker LRO® is the leading multifamily lease rate optimization solution used to maximize revenue from apartment leases. The system calculates optimized pricing based on multiple factors that influence rate setting, including traffic and lease duration, move-in dates, competitive affects and other metrics. The system also produces enterprise-wide demand forecasts by measuring and analyzing historical and current market metrics and performing calculations necessary for occupancy predictions that are dynamically updated as market conditions change.
About Rainmaker
The Rainmaker Group is the market leader in profit optimization solutions for the Multifamily Housing and Gaming & Hospitality industries. Rainmaker software, coupled with professional business consulting services, enables multifamily housing operators to maximize revenue from apartment leases and helps operators of casino hotels and other hospitality enterprises secure the most valuable customers to increase their profitability. An innovator and thought leader in the highly specialized revenue optimization field, Rainmaker leverages cutting-edge research to bring customers the most sophisticated systems and help them achieve the highest profitability from their assets. Multifamily housing clients include leaders such as AvalonBay Communities, Equity Residential, Gables Residential, Post Properties, MAA and more. Gaming/Hospitality clients include leading casino/hotel organizations such as Atlantis The Palm Dubai, Caesars Entertainment, MGM Resorts International, Omni Hotels & Resorts, Wynn Las Vegas and many others. A Microsoft Gold Certified Partner headquartered in northern Atlanta, GA, Rainmaker has for three years running ranked on the Inc. 5,000 list among America's top fastest-growing, privately held companies. For more information, visit http://www.LetItRain.com.