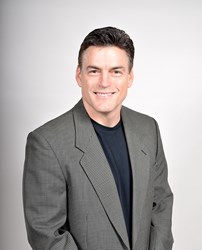 "I want to build upon LRS's foundation of providing high-value products to our customer's by way of a world class buying experience," said Ruhman.
Dallas, TX (PRWEB) January 28, 2014
Long Range Systems (LRS), the global leader in guest messaging, guest management, tracking and customer survey technology today announced the hiring of Kevin Ruhman as senior vice president of sales. Ruhman, formally with NEC, brings over 20 years of sales experience driving incremental revenue within sales, channel and customer organizations. In his new senior executive role at LRS, Ruhman will be responsible for creating and implementing strategies designed to achieve the company's revenue and business growth objectives.
Ruhman's primary initiatives include developing go-to-market strategies for the company's new software-based solutions, sales enablement to meet short and long-term objectives, partner development and optimizing the customer sales experience. "I want to build upon LRS's foundation of providing high-value products to our customer's by way of a world class buying experience," said Ruhman.
"Kevin's extensive experience in sales, product development and the hospitality industry made him a natural fit for this position," said Skip Cass, the company's chief executive officer. Known as the inventors of the ubiquitous "coaster pager" found in restaurants worldwide, LRS has recently jumped to the forefront of technology with the launch of new, complementary software based solutions and services to its well established hardware solutions, with innovative offerings in the areas of tracking, guest management and customer measurement. "His understanding of creating, communicating and executing programs for revenue generation and sales effectiveness around new products will help LRS scale its sales programs and expand into previously untapped vertical markets," said Cass.
Ruhman joins LRS from NEC, a global Fortune 500 technology company, where for the last seven years he was the Hospitality Vertical Practice Leader for NEC's North American Division.
In this role, Ruhman led sales, marketing and product development efforts focused on the hospitality market and supporting channel partners. He has more than two decades of experience in the hospitality industry and a record of successfully leading multi-million-dollar sales growth with companies such as Pegasus Solutions, Marriott, Omni, Hotel Booking Solutions and Lexington Services.
"I'm excited about the opportunity to work with an executive team that understands the importance of building a world-class sales organization around a fast growing company." said Ruhman. "I'm looking forward to leading the positive transformation in support of future company growth."
About LRS
Long Range Systems, LLC is the leading global provider of on-site paging, guest management, location tracking and surveying tools. LRS solutions are used in a variety of settings, including: restaurants, hotels, hospitals, day cares, amusement parks, churches, retirement and nursing homes, doctor/dentists offices and more. LRS owns 20 patents and markets over 30 products designed to streamline operations, improve customer satisfaction levels and increase sales. For more information, visit http://www.LRSus.com.