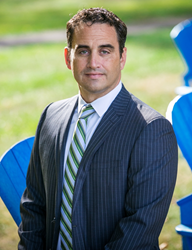 Los Angeles, CA (PRWEB) November 02, 2015
LRW (Lieberman Research Worldwide), a leading market research and data analytics company, has named Stephen Palacios as Vice President and General Manager. Palacios is a leading expert in the U.S. Hispanic market, having helped guide strategy for top brands including Wells Fargo, Time Warner and Target. In this role, Stephen will help LRW clients with important issues of culture, the new majority, and branding.
Stephen's appointment was announced by Jeff Reynolds, President of LRW. "Stephen is a nationally recognized expert in multi-cultural marketing at a time of important cultural and demographic shifts that will affect all of our clients. He will drive big impact."
"I am excited to join the LRW team, whose vision and growth has been amazing," said Palacios. "With the shift and influence of ethnicity in the U.S. consumer population, brands and marketing services agencies are rapidly evolving their go-to-market strategies. We will help guide them," added Mr. Palacios.
Palacios is a frequent speaker at industry conferences and has been featured in publications including the Financial Times, Los Angeles Times, Harvard Business Review, The Huffington Post and AdAge. He has been featured on ABC's, "Nightline" and PBS's Latino market documentary, "Brown is the New Green." Palacios was most recently an Executive Director at Cheskin/Added Value. Palacios holds a B.A. from Saint Joseph's University (PA), where he was Valedictorian and an M.A. from American University, where he was awarded a Fellowship.
About LRW:
LRW is recognized as one of ten most innovative firms in its industry and is one of the 25 largest marketing research firms globally. Since 1973, LRW has provided data-driven consulting services to top global brands on issues such as strategy, branding, communications, new product development, and customer experience. LRW leverages its unique "so what?®" consulting model, sophisticated marketing science capabilities and recent innovations in Pragmatic Brain Science® to deliver real business impact for their clients across a wide range of industries, including entertainment, pharmaceutical, technology, consumer packaged goods, health care, retail, food service, financial and business services, automotive, and many more.
LRW is headquartered in Los Angeles with more than 400 employees in Los Angeles, Orange County, Chicago, Philadelphia, New York City, and London.
CONTACT
Joan Cassidy
+1 310 557 7905
jcassidy(at)LRWonline(dot)com.