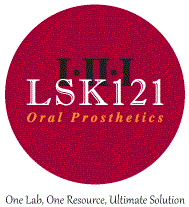 LSK121 has increased employee numbers by 25% over the past 9 months, and continues to grow their team. Follow on LinkedIn for career opportunities.
Naperville, IL (PRWEB) September 28, 2013
LSK121 is in the transitional phase of its expansive overhaul. In the 17 years LSK121 has been in business, it has developed a reputation for providing high quality esthetic results. This characteristic helps to grow the lab's business and influence.
Owned by internationally renowned Master Ceramist, for his abilities to produce high caliber esthetics results, Luke Kahng CDT trains all LSK121 technicians his techniques to achieve consistent top-quality results . Their results reinforce client satisfaction and acquisition. The growth in clientele lead to a bigger facility, in a systematic Rube Goldberg mechanism has created numerous job openings within this Naperville based lab.
In the past 9 months LSK121 has increased its staff by 25%, and continues on this path. LSK121 will host an Expansion Reveal celebration to showcase the renovation. The evening will include entertainment, raffles, dinner, facility tours, a small-scale tradeshow accompanied with booths sponsored by; 3M, Amann Girrbach, Biohorizons, Biolase, Bisco, Camlog, Dental Town, GC, Nobel Biocare, Orascoptic, Primotec, Office Connection, Renfert, Sebert Landscaping, Henry Schein and Wagner Precision Rotary Instruments.
If you are a dental professional, and would like to attend this event, please visit LSK121.com or contact us at media(at)lsk121(dot)com LSK121 is actively in search for a Denture/Removable Department Manager. For available job information, like the LSK121 Oral Prosthetics Facebook page or follow the company on LinkedIn.