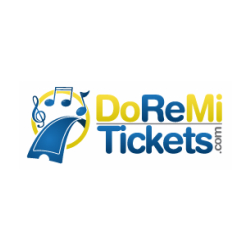 Miami, FL (PRWEB) August 30, 2013
With the kickoff scheduled for 9:00 PM on Saturday night, the college football season will begin with the #12 LSU Tigers vs. the #20 TCU Horned Frogs in Arlington Texas. Known as the Cowboys Classic, this year's game features two of the nation's best defenses. After a disappointing 2012 season, the LSU Tigers will look to make a statement in a win over TCU. The Horned Frogs are still waiting to name a QB for the game; however, the team is on the rise after last year's 7-6 finish. Fans of both teams can expect to see a high-energy battle that may result in an outside shot at a berth in the BCS National Championship game for the winner.
LSU Tigers vs. TCU Horned Frogs Tickets: http://doremitickets.com/Sports-Tickets/Hockey/LSU-Tigers-Tickets
With the game being held at the home of the NFL's Dallas Cowboys, fans can expect to be treated to one of the world's nicest stadiums. Modern features and luxurious amenities abound, making any seat in this stadium a prime location. Tickets for the game start at $49 for section 419 and range to $500 for a Field and Touchdown Suite. With many tickets available, fans with a variety of different budgets will be able to find the perfect seat at the stadium.
Customers interested in taking advantage of our special delivery service will need to arrange to pick up the tickets at a location close to the stadium. Once the order has been placed, kindly contact the ticket seller directly to arrange a time and meeting location to take possession of the tickets. Once the tickets have been purchased, the seller's contact information will be included in the order confirmation email. Buyers will be required to show a government issued photo ID matching the name on the order to claim the tickets. Don't miss out on the opportunity to see two of college football's best teams in action by purchasing tickets for the LSU Tigers vs TCU Horned Frogs.
LSU Tigers Games Season 2013 at Tiger Stadium Baton Rouge, LA
Friday, November 29, 2013 LSU Tigers vs. Arkansas Razorbacks
Saturday, September 21, 2013 LSU Tigers vs. Auburn Tigers
Saturday, October 12, 2013 LSU Tigers vs. Florida Gators
Saturday, October 26, 2013 LSU Tigers vs. Furman Paladins
Saturday, September 14, 2013 LSU Tigers vs. Kent State Golden Flashes
Saturday, November 23, 2013 LSU Tigers vs. Texas A&M Aggies
Saturday, September 07, 2013 LSU Tigers vs. UAB Blazers
Doremitickets.com: Your #1 for College Football Tickets and game information. Doremitickets.com is a retail website founded in 2009. Since launching in 2009, our website has helped connect thousands of live entertainment fans to the vast network of ticket brokers that list tickets on the doremitickets® Online Exchange. These professional ticket brokers offer more than 7.5 million event tickets on our exchange every day.
Contact:
John Cruz
Email: info(at)doremitickets(dot)net
Website:http://www.doremitickets.com