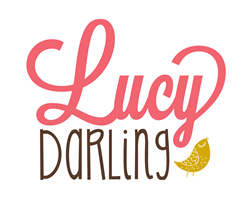 Growing our wholesale business was a huge initiative for us in 2014 and it will continue to be a strategic growth channel for us in 2015. - Kevin Meyers
Scottsdale, Arizona (PRWEB) February 11, 2015
Lucy Darling, a budding baby brand, has been actively growing its wholesale business since January 2014. The Lucy Darling team has developed great relationships with boutiques and large retailers alike, due to the innovative product design and great customer service.
"Growing our wholesale business was a huge initiative for us in 2014 and it will continue to be a strategic growth channel for us in 2015. We believe our product is special and we are confident that any retailer who purchases our product will be pleased with both the sell-through rate and their experience working with us." – Kevin Meyers, Wholesale Director
The wholesale initiative began serendipitously when a friend of Kevin Meyers introduced the product to a baby buyer at Nordstrom. Nordstrom loved the designs and quickly decided to test the product. Today, almost two years later, Nordstrom, Paper Source, Indigo books and hundreds of boutiques around the world sell the monthly baby stickers, closet dividers and art prints.
In 2014, Lucy Darling grew its number of wholesale accounts from 4 to 281; with Paper Source and Indigo books as the most recent large retailers added to the list. Paper Source currently sells the monthly baby stickers in all 90 of their retail locations and Indigo Books sells the closet dividers in 28 of their retail locations and the monthly stickers in all of their retail locations. Lucy Darling expects to double their number of wholesale accounts in 2015.
About Lucy Darling
Lucy Darling offers baby milestone stickers, art prints for nurseries and nursery closet dividers. They design all of their own product and print locally in the USA. From monthly baby stickers to nursery art prints, pregnancy belly stickers to closet dividers, Lucy Darling is thrilled to offer unique and high-quality products at affordable prices. Visit http://www.lucydarlingshop.com.