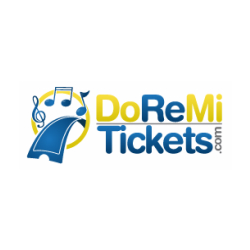 Miami, FL (PRWEB) August 25, 2013
Luke Bryan tickets are still available for select concert dates in September. Starting September 12th at the INTRUST Bank Arena in Wichita Kansas, tickets for Luke Bryan concerts can now be purchased. After performing in Kansas, Bryan heads to the Bank of Oklahoma Center in Tulsa for a concert on September 14th before departing for Usana Ampitheatre in Salt Lake City, Utah on September 20th. The next night, Bryan will perform in Englewood, Colorado at the Fiddlers Green Ampitheatre before a September 22nd concert at the Isleta Ampitheater in Albuquerque, New Mexico. Tickets for country music sensation Luke Bryan's 2013 tour are still available for purchase at Doremitickets.com.
Luke Bryan Tickets:http://doremitickets.com/luke-bryan-tour-2013
Luke Bryan Tour 2013 Dates;
Wednesday, August 28, 2013 Merriweather Post Pavilion, Columbia, MD
Thursday, August 29, 2013 NY State Fair, Syracuse, NY
Friday, August 30, 2013 Allentown Fairgrounds, Allentown, PA
Saturday, August 31, 2013 Darling's Waterfront Pavilion (Formerly Bangor Waterfront Park), Bangor, ME
Thursday, September 12, 2013 INTRUST Bank Arena, Wichita, KS
Saturday, September 14, 2013 Bank Of Oklahoma Center, Tulsa, OK
Friday, September 20, 2013 Usana Amphitheatre, Salt Lake City, UT
Saturday, September 21, 2013 Fiddlers Green Amphitheatre (formerly Comfort Dental Amphitheatre), Englewood, CO
Sunday, September 22, 2013 Isleta Amphitheater (formerly Hard Rock Pavilion), Albuquerque, NM
Thursday, September 26, 2013 Riverbend Music Center, Cincinnati, OH
Friday, September 27, 2013 Blossom Music Center, Cuyahoga Falls, OH
Saturday, September 28, 2013 First Niagara Pavilion (Formerly Post Gazette Pavilion At Star Lake), Burgettstown, PA
Wednesday, October 02, 2013 Perry's Field, Claxton, GA
Thursday, October 03, 2013 Wild Wind Farm, Stephens, GA
Friday, October 04, 2013 Culler Farms, Gaston, SC
Saturday, October 05, 2013 Midway at Central City Park, Macon, GA
Wednesday, October 09, 2013 Villa Rica V-Plex, Villa Rica, GA
Thursday, October 10, 2013 Ingram Farms, Opelika, AL
Friday, October 11, 2013 Tallahassee Automobile Museum, Tallahassee, FL
Saturday, October 12, 2013 Valdosta Wake Compound, Valdosta, GA
Thursday, October 17, 2013 Verizon Arena (formerly Alltel Arena), North Little Rock, AR
Friday, October 18, 2013 Bridgestone Arena (Formerly Sommet Center), Nashville, TN
Saturday, October 19, 2013 Bridgestone Arena (Formerly Sommet Center), Nashville, TN
Thursday, October 24, 2013 MidFlorida Credit Union Amphitheatre, Tampa, FL
Friday, October 25, 2013 MidFlorida Credit Union Amphitheatre, Tampa, FL
Saturday, October 26, 2013 Cruzan Amphitheatre (formerly Sound Advice Amphitheatre), West Palm Beach, FL
After starting his musical career in the early 2000s, Bryan was like many other country music hopefuls living in Nashville, Tennessee. In 2007, Bryan received his first big break when he was signed by capital records and released his first album later that year. With the struggles of his early career in the rear view mirror, Bryan has become one of the most popular and sought after country music artists in not only the US, but also the world. With numerous number 1 singles under his belt, Bryan set out in 2013 on his first concert tour. In addition to himself, Luke Bryan will be performing with country music sensations Florida Georgia Cruise Line and Thomson Square. Therefore, this is the unique opportunity to see not only one country star, but three bands live at the same venue.
Doremitickets.com: Your #1 for Luke Bryan Tickets and concert information. Doremitickets.com is a retail website founded in 2009. Since launching in 2009, our website has helped connect thousands of live entertainment fans to the vast network of ticket brokers that list tickets on the doremitickets® Online Exchange. These professional ticket brokers offer more than 7.5 million event tickets on our exchange every day.
Contact:
John Cruz
Email: info(at)doremitickets(dot)net
website: http://www.doremitickets.com