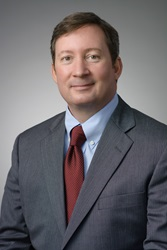 As a construction worker, if you see any potential hazards it is imperative you alert the supervisor.
Austin, TX (PRWEB) July 26, 2016
According to the Occupational Safety and Health Administration (OSHA), nearly 6.5 million people work at approximately 252,000 construction sites across the United States on any given day. Furthermore, the fatal injury rate for the construction industry is higher than the national average in this category for all industries.
"Construction work is dangerous, and accidents and serious injuries, as well as fatalities, occur regularly within the industry," said personal injury attorney Luke Dow, founder of Luke Dow Law Firm. "There are numerous reasons for the risk level inherent in construction work; from the use of heavy machinery and power tools to the fact that a substantial portion of work is often done on ladders, scaffolding or roofs."
To help construction workers prevent workplace injury, Dow lists the following three tips.
No. 1: Make any potential dangers known: "Many construction site injuries can be prevented," said Dow. "As a construction worker, if you see any potential hazards it is imperative you alert the supervisor."
No. 2: Wear high-visibility clothing: Construction workers, particularly those on the ground, should always wear high-visibility clothing. "After accidents on job sites occur, the usual statement in the accident report is 'I never saw them,'" said Dow.
No. 3: Ascertain if you were injured by a third party: "A construction site might have workers from multiple employers onsite, and injuries are often caused by a worker from a subcontractor, of which the injured worker was unaware," said Dow. "To help prevent this, it is essential that all crews frequently hold safety meetings together."
About Luke Dow Law Firm
At Luke Dow Law Firm, personal injury attorney Luke Dow offers compassionate representation that is skilled and effective. He will look at all aspects of your situation, including the possibility of accidental death benefits or any other benefits that could help your family during such a difficult time, and will take the time to ensure that all negligent parties are held accountable for your accident. Practice areas include construction accidents, pedestrian and bicycle accidents, DWI accidents, serious personal injury and much more. For more information or a free consultation, call (512) 480-9502, or visit http://www.lukedow.com. The law office is located at 2901-C Bee Cave Road, Austin, TX 78746.
About the NALA™
The NALA offers small and medium-sized businesses effective ways to reach customers through new media. As a single-agency source, the NALA helps businesses flourish in their local community. The NALA's mission is to promote a business' relevant and newsworthy events and achievements, both online and through traditional media. For media inquiries, please call 805.650.6121, ext. 361.