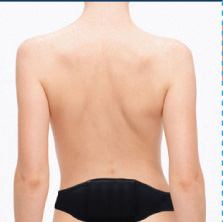 Dr. Allen's therapeutic devices provide effective back pain relief naturally – without medications, surgeries and other procedures.
London, GB (PRWEB) July 24, 2013
In order to help their patients avoid risky back pain surgeries, medical professionals have lately been preoccupied with testing different non-surgical techniques for back pain relief. However, their latest suggestions either have a short life span, in case of spinal decompression, or can even be harmful in cases of injections into the spine the cartilage cells in order to regenerate damaged spinal disks. In contrast, Dr. Allen's devices relieve back pain without drugs and surgeries by effectively improving blood circulation in the damaged area over a prolonged period of time, Fine Treatment reveals.
According to Alabama News, 'New low back pain treatment being tested locally' (July 21, 2013), low back pain is one of the most common maladies that affect our population. It affects about 65 million Americans. Therefore in Alabama doctors try to fix an underlying cause of pain, to regenerate the spinal disk. "Most of our treatments are aimed at trying to alleviate the symptoms of pain, but this is actually trying to regenerate the disk from the inside if you will," says Dr. Brad Goodman at Alabama Orthopedic, Spine and Sports Medicine Associates. While the aim to treat the cause of pain is good, the suggested method, however, is dangerous as injections into the spine can cause extra pressure in the damaged area and worsen the problem.
Spinal decompression recommended by Dr. Phillips Chiropractic, Nutrition and Wellness in San Antonio, TX, seems more attractive. He says this therapy is a cutting-edge treatment that decompresses the spine, creating space between the vertebrae, reducing spinal disc compression for long lasting pain relief. However, there is very limited evidence in the scientific literature to support the effectiveness of non-surgical spinal decompression therapy.
Unlike spinal decompression or spinal injections, Dr. Allen's Devices provide effective and lasting lower back pain relief. Dr. Saint-Phard, from Lincoln Medical and Mental Health Center, New York, says: "Lower back pain treatment and relief without surgery can be a reality with the Thermobalancing therapy. Forget the surgery that will leave your bank account empty, or the painkillers that you will have to absorb for the rest of your life."
Not only does Dr. Allen's Device work fine for accident-related sciatica, it also slows the pain related to age. Hubert, 82, is a satisfied user of the device and the Thermobalancing therapy it enables. "This product will change your life," says Hubert. More user feedback is available on the Fine Treatment website. Also you can watch this video on how easy it is to use Dr. Allen's Device for lower spine treatment: http://www.youtube.com/watch?v=6WwI1TvlXOs.
"The Thermobalancing therapy relieves lower back pain within days and works on chronic conditions successfully," comments Dr. Simon Allen. "Dr. Allen's therapeutic devices provide effective back pain relief naturally – without medications, surgeries and other procedures."
For more information, please visit the Fine Treatment website:
http://finetreatment.com/lower-back-pain-treatment-lumbago-relief/.
About Dr. Simon Allen and Fine Treatment:
Dr. Simon Allen MD, PhD is a highly experienced medical professional. His specialty is in the internal medicine and cardio-vascular field. He has treated a wide range of chronic diseases, including patients after a heart attack, with kidneys problems, including kidney stones disease, prostate and spine conditions, as well as metabolic disorders. Fine Treatment exclusively offers Dr. Allen's devices for chronic prostatitis and BPH treatment, coronary heart disease, dissolving kidney stones, as well as back pain and sciatica.