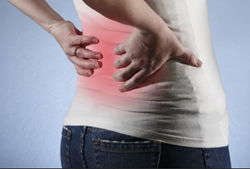 'Doctor hope that with the fusing of the spine patients will experience an elimination of pain which had been caused by abnormal motion of the vertebrae. The fusion immobilizes the faulty vertebrae. It is a major surgery.' - Edward A. Smith, Attorney
Sacramento, CA (PRWEB) August 29, 2013
It can be an emotional struggle for dedicated advocates as they watch a person struggle with their recovery. This can be especially so when someone has injuries so debilitating that they require years of medical treatment and medication only to ultimately elect surgical intervention for their condition. Naturally, a fear of surgical intervention is inherent to most people, especially when a surgery of the delicate spine is prescribed.
While legal advocates are not medical specialists, their experience in handling hundreds of cases a year allows them to gain insight into the needs of surgical patients, especially those with spinal injuries. It is with this goal the Law Offices of Edward Smith has crafted and launched a brand new website, http://www.LumbarFusionAttorney.com, aimed at helping consumers clearly understand complicated medical procedures involving the low back. Medical terminology associated with lumbar spinal surgery is explained with easy to understand language.
Those who suffer severe low back injuries due to an auto accident, sports injury or ATV rollover incident, may be prescribed a lumbar fusion surgery. Prior to said intervention, a lumbar discogram may be performed. Treatment prior to surgery may include lumbar epidural injections, acupuncture, the use of a TENS unit, or massage. Others choose to manage pain through the use of pain medication often called NSAIDs. Patient advocates want their clients to understand that whatever decision for medical treatment is chosen, it will include side effects. It is imperative for people to understand why medical treatment is being prescribed as well as the positive and possible negative side effects that may result from a treatment plan.
Since health insurance continues to cause medical treatment to economize, many patients find it difficult to get all of their questions adequately answered by their medical physicians during the short visits they are allowed. Therefore, this new website features a streamlined user experience explaining the medical procedures in simple language. In this way, the website, http://www.LumbarFusionAttorney.com, will help spinal patients obtain a clear understanding of their diagnosis and have greater understanding of their recovery process.
It has been observed that when a person clearly understands their diagnosis, are provided options for medical treatment and then explained the details of the chosen procedure, a patient can focus more of their attention on their recovery. This aids patients to be able to face their recovery with confidence and enthusiasm. Studies have shown that stress can cause a person's pain to be intensified. Providing knowledge to help reduce stress contributes to the recovery process.
Another aid in dealing with spinal injuries is having a support system. For many reasons, a person cannot attend every doctor appointment with those in their support system. Patient advocates have observed that since a support system can be a positive key to recovery it is wise to empower those in that group with knowledge. This new website, http://www.LumbarFusionAttorney.com will help partners and other family members understand their loved ones treatment and options.
While this site was created by attorneys to help those clients dealing with severe spinal trauma, the reality is spinal damage results from many things besides trauma. There are genetic and environmental reasons that contribute to spinal damage. Those at greater risk for lumbar spinal injury include the elderly, those whose employment include manual labor, or obesity. Whatever the cause of spinal damage, the treatment and procedures prescribed are similar and therefore all facing spinal fusion will benefit from the recently launched site. A basic understanding of spinal anatomy and how to protect our spinal health is relevant to everybody.
Mr. Smith, founder of AutoAccident.com, has been a trial attorney since 1982, has a coveted Avvo.com rating of 10.0, has successfully resolved thousands of California accident cases, and provides free case evaluations for those who have suffered injuries. Free information and resources are published on his main website as well as on his new website.