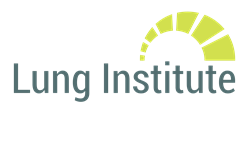 Tampa, Florida (PRWEB) April 23, 2015
The Lung Institute is proud to announce the ability to treat another debilitating lung condition. Bronchiectasis is a pulmonary condition in which damage to the airways causes them to widen and become scarred. It typically occurs as a result of a mucus blockage that continually builds up in the airways. The blockage and accompanying infection cause inflammation, which lead to weakened air passages and difficulty breathing. Over time, the airways will lose their ability to move air in and out. This can prevent a sufficient amount of oxygen from reaching vital life-sustaining organs.
Non-congenital bronchiectasis is typically caused by an injury to a sufferer's airway walls. In rare cases, the condition develops because of a growth or foreign object in the airway. As an incurable disease, sufferers of non-congenital bronchiectasis have previously faced little to no treatment options. Historically, individuals were forced to manage their symptoms with various medications: antibiotics for the repeated lung infections, expectorants to expel mucus and bronchodilators to relax the muscles in the airway. None of these treatments work to improve lung function by targeting the source. Now, sufferers of non-congenital bronchiectasis have an alternative treatment option with stem cell therapy from the Lung Institute. Unfortunately, the Lung Institute is unable to treat sufferers of congenital bronchiectasis.
The Lung Institute uses the patient's own stem cells to treat his or her chronic lung disease. Stem cell therapy is a minimally invasive procedure that seeks to reduce inflammation and ultimately regenerate the lung tissue damaged by the bronchiectasis. With stem cell therapy, patients can finally take their health back into their own hands.
About the Lung Institute
At the Lung Institute, we are changing the lives of hundreds of people across the nation through the innovative technology of regenerative medicine. We are committed to providing patients a more effective way to address pulmonary conditions and improve quality of life. Our physicians, through their designated practices, have gained worldwide recognition for the successful application of revolutionary minimally invasive stem cell therapies. Our physicians have established a patient experience designed with the highest concern for safety and quality of care. For more information, contact us, like us on Facebook, follow us on Twitter or call us at (855) 313-1149.