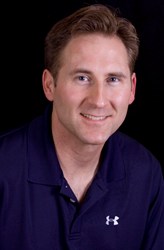 This is one of the best treatments of the lutz I've EVER seen…and this is only part one!
Madison, WI (PRWEB) July 31, 2013
Figure skating video website iCoachSkating.com has just announced the first in a series of complementary videos it is offering the entire figure skating community for a short time. The first video in the series is a detailed description of the lutz jump by figure skating coach Nick Perna. This particular video received enthusiastic reviews when it was first published in 2008. It was one of the top rated videos on the website in that year. The video can be found at http://icoachskating.com/lutz-jump-nickperna-1/ for approximately 7-10 days.
The video is the first in a series of these complementary videos that is intended to share quality information that a large number of skaters and skating coaches can utilize immediately. iCoachSkating.com founder Trevor Laak explained why this video was chosen. "This video is an outstanding example of the kinds of videos on our website. It has a thorough discussion of what a lutz jump is and how to build one. The lutz continues to be a challenging jump for skaters to learn and coaches to teach, largely due to the potential to change edges before take-off. Nick Perna offers a system or process that eliminates the edge change problem entirely," said Laak.
The change of edge problem has become known as a flutz jump as the edge change makes the jump into a flip jump instead, which is a separate figure skating jump. Nick Perna is passionate about ensuring that the lutz comes off an "active" back outside edge. In the video, he relates the jump entrance to a power pull or "cut" and he also talks about "The Flick" and the pigeon-toe position seen on all good lutzes. He even likens the motion to a counter. In the text on the video page, editor Laak noted that "This is one of the best treatments of the lutz I've EVER seen…and this is only part one!"
Other iCoachSkating.com faculty also found the presentation valuable based on the comments they left on the video page. Choreographer and video analysis expert Chris Conte said, "Nick, I have learned so much from you. This is way too logical!" Figure skating coach and Champion Cords inventor Sheila Thelen said, "Wow - I love the "flick" description! Great drills! I can't wait to see PART TWO!"
iCoachSkating.com is also providing the second part of Nick's lutz video for those visitors who sign up for notifications of future videos. Together, these two videos have remained among the most popular videos posted on iCoachSkating.com. "We're encouraging coaches and skaters to sign up for these email notifications so they never miss one of our free videos. The videos will only be available for a short time, so it's important to get the notifications," said Laak. He offered assurances that emails will only be sent to those signing up when a new video becomes available and when sharing other important information they will find valuable.
iCoachSkating.com was launched as a response to the lack of high-quality educational material for figure skating coaches on the Internet. Laak created the website as a way to share cutting-edge teaching techniques from some of the best coaches in the world. Access to the website was originally open to only coaches but expanded in 2011 to all figure skating participants. According to Laak, the subscriber base has grown steadily since 2008 and the fastest growing segment of subscribers is adult skaters.
The array of skills required to be a proficient figure skater or figure skating coach is astonishing. Therefore, the breadth and variety of topics covered by the figure skating videos at iCoachSkating.com is extremely broad. The presenters are experts in specific areas of the sport. Nick Perna's lutz video is an example of the high-quality techniques that are taught on iCoachskating.com.
iCoachSkating.com is currently open to new subscribers. Subscriptions are available on a monthly, 6-month, and annual basis and are renewed automatically. Those interested in "how to figure skate" or "how to teach figure skating" are encouraged to Like the iCoachSkating.com Facebook page, follow iCoachSkating.com on Twitter, or sign up for free updates on the home page of the website.
About: Founded in 2008 by figure skating coach Trevor Laak, iCoachSkating.com is the premier online training and educational resource for all figure skating participants, providing instructional figure skating videos on a broad range of topics, including figure skating jumps, figure skating spins, and other figure skating moves. The website has helped thousands of figure skating coaches, adult figure skaters, figure skating parents, and youth figure skaters by providing cutting edge training techniques and information about how to figure skate and how to teach figure skating. The company's mission statement is "to inspire a new era in figure skating education based on updated information and ideals, so quality information is available to all skaters and coaches in a convenient and cost effective manner." To learn more about iCoachSkating.com, please call (608) 827-3035 or visit them online at http://icoachskating.com.