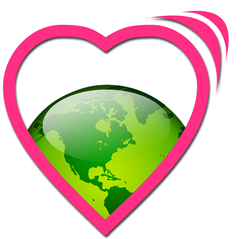 ...while targeted ad technology has been around for some time on the internet, individualized advertising in physical locations is the new way for retail companies and advertisers to communicate directly to the consumer.
Solana Beach, CA (PRWEB) September 10, 2014
Internal Positioning Systems Inc, an advertising services startup in Solana Beach, CA, announced the launch of its next generation patent pending advertising platform. This innovative cloud-based digital signage from LUV ADs is a best in class product combining traditional in-store advertising strategy with technology, aimed at connecting directly with individual consumers. The key highlight of this unique digital signage is when it senses a customer standing within its vicinity, it provides behavioral targeted advertising directly to the consumer and actively collects data on the consumer.
Among its many features, LUV Ads Smart Digital Signage captures and links information associated to a particular consumers behavior, such as activity in aisles, hot/cold traffic trends based on demographics and influencing factors affecting their purchase. These valuable consumer insights and business intelligence are analyzed using LUV Ads patent pending cloud based software to review trends, tweak advertisement strategies to specific demographics and improve sales and foot traffic around the store. The objective is to provide actionable insights for businesses to influence sales strategy.
Based on the collected Personalized consumer data, insights are formed and businesses are able to leverage the information in targeting the consumer with the right messages, offers or products, making it a persuasive sale at the very moment consumer decisions are being made. Traditionally, all in-store promotions, signage or advertising materials are generic and attempt to attract consumer attention, but there is no direct data to indicate if it has been successful at pushing sales. In comparison, LUV ADs Smart Digital Signage offers valuable insights and reachability inside any physical location greatly improving sales and effectiveness of advertising and increasing a company's ROI on advertising budgets.
Speaking on this breakthrough product, Chris Contessa, Founder of LUV Advertisements says, "Our innovative patent pending digital signage takes the involvement of technology enabled targeted advertising to the next level. Today's consumer is pressed for time and looks at technology as an enabler, so by reaching out to consumers in a direct way helps them make quick shopping decisions, resulting in a win-win situation, for both the business owner and the consumer."
One of the main advantages of LUV Ads is the Intelligent versatility it offers modern digital signage. Chris says, "you control the content of the message being beamed to any individual, anywhere in the world, at any time; and have the ability to change the message with a click of the mouse. That is incredibly powerful marketing." Consumers, who are often shown physical advertisements that do not pertain to their lives, will now see advertisements that are significant to their lifestyle needs and wishes, pointing them to make a more informed decisions at the point of sale. For the store owner, it is a big leap from displaying large amounts on generic advertising which do not have immediate impact. Adrian Anon, Vice President of Engineering, feels he could not be more excited about traversing such a boundary in this new digital era. "I cannot wait until I am standing in line, viewing a trailer for a movie that I know I would want to watch" says Adrian. With LUV Ads evolutionary ad platform, the business owner can strategize messaging and target any specific customer demographic effectively leading to increased sales; Thus improving a company's bottom line.
Commenting further on the product's attributes, Chris says, "Our patent pending technology is evolutionary, and while targeted ad technology has been around for some time on the internet, individualized advertising in physical locations is the new way for retail companies and advertisers to communicate directly to the consumer." Companies have the ability to move advertisements smartly across locations with a click of a mouse to improve individually targeted consumer awareness, thus creating new avenues for increasing sales. Both the customer and the store owner stand to benefit from smart digital signage. Adrian says, "We could not have picked a better time, nor a better team to drive the future forward."
About LUV Advertisements:
LUV Advertisements, a service from California based Internal Positioning Systems Inc., provides targeted behavioral advertising solutions. The solutions are technology led and provide business intelligence actionable insights to venue owners to increase sales and grow revenues.
For more information please visit http://www.luvads.com or call 888-599-4355