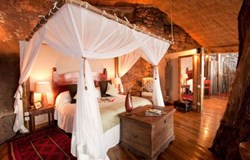 (PRWEB) January 20, 2014
One of only nine companies selected, Glamping Hub makes its way to Denmark this year to take part in the Next Step Challenge, stated by the awarding organization to be the "most ambitious entrepreneur prize and accelerator program in Europe."
Over five months, Glamping Hub will dig into an intensive development program with the goal of setting the company up to reach its highest potential. In addition to EUR 30,000 in seed funding, participants in the Next Step Challenge receive personalized business training, mentoring, workshops, and testing pools, along with many other perks and opportunities. And in the end, the winning startup will receive the grand price of EUR 250,000.
Glamping Hub plans to utilize this incredible opportunity to take the company to and beyond the next level by enhancing every aspect of its service and platform.
About Glamping Hub
Launched in 2012, Glamping Hub is the world's first online booking platform offering luxury camping and alternative accommodations on all 5 continents. With over 700 unique glamping sites in 57 countries, and a vast range of prices and amenities, Glamping Hub connects travelers with nature in a whole new way, providing off-the-grid, sustainable and truly one-of-a-kind lodging and outdoor adventure in some of the most breathtaking landscapes on earth. For more information, please visit glampinghub.com.