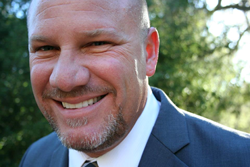 Work with the real estate professionals in the Temecula Valley
(PRWEB) September 22, 2014
A growing Southern California team of real estate agents and mortgage professionals just completed taking over another market in the Temecula Valley. The group has added a real estate agent with a proven track record in dealing with luxury home sales. For individuals looking to list their homes in La Cresta, Temecula wine country, De Luz or any other high end market in the area, they team has it covered. The team of mortgage and real estate professionals is different in most because of their unique marketing approach. The group employees a full time staff of internet marketing professionals to ensure their clients gets the most exposure when trying to sell a home fast, and for the most money. To find out how to list a home in Temecula or to speak with someone from the group call, (951) 200-5750
The group of experts uses a variety of ways to sell their clients homes. There is always the traditional ways with print ads and open houses. But they go much further in ways many Temecula Realtors cannot compete. Most real estate agents do not have the resources to effectively market properties across the internet. This is essential for high priced homes. In order to sell a luxury home, real estate agents must be able to advertise the property to as many places as possible, and having internet marketing experts they are able to achieve maximum results for their clients. To find out how to going the fastest growing group of real estate agents and mortgage professionals in Southern California visit the website listed or click here.
Temecula is also a popular place for Western days, car shows, and all kinds of summer entertainment. It also has a great nightlife, especially on the weekends. The city of Temecula also has many historic 1890s buildings, hotels, antique stores, specialty food stores, museums, boutiques, restaurants, antique dealers, and gift and collectible shops, the city of Temecula has all of it. To find out more about property listings in Temecula or to find out how to get a purchase loan in Temecula contact a mortgage professional for a consultation.
About:
Kevin Leonard entered into the mortgage business in 1997 and quickly rose to become one of the top loan officer in the country and earned national acclaim for his efforts. Mr. Leonard prides himself in offering constant communication with his clients so that they have a full understanding of the loan process from start to finish. He is personally responsible for thousands of fundings, and along with his team, he has over 5 billion in residential loans funded to his credit. Mr. Leonard has a full understating of the loan process from start to finish, and also consults with mortgage bankers in the secondary market. There are few, if any, that have the experience that Kevin Leonard has in the mortgage profession. He was one of the first to register with NMLS in 2008 when it was first instituted, and currently is licensed in the state of California as a loan originator. He is partnered with the best real estate agents for a good reason—he offers fast pre-approvals with the ability to fund purchase loans quickly. To find out more about real estate agents in Temecula, click on the link provided.
Contact:
Kevin Leonard
Phone: (951) 200-5750
NMLS #6279