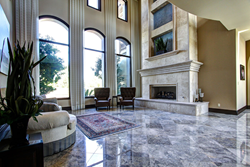 Our website is now providing a way to find homes not listed through real estate agents or other private resellers in an assortment of U.S. states
Chicago, IL (PRWEB) June 26, 2015
Private listings through realtors and appointed agents used to be one way that a person could find an executive home for sale in the United States. The Luxury Homes Finder company has now built its new website to list its luxury homes available with owner financing. Interested buyers can now view the listings available at http://luxuryestatefinder.com.
People who are interested in buying homes that are listed at more than $1,000,000 in the states of Illinois, Nevada and Rhode Island will be able to find current listings at the LEF website. Because owner financing does not require bank or lender approval, more people who have lower credit scores could qualify for a home purchase this year.
"Our website is now providing a way to find homes not listed through real estate agents or other private resellers in an assortment of U.S. states," said a sales expert at the LuxuryEstateFinder.com company.
Consumers who prefer a simpler lease option to buy a luxury home through the Luxury Estate Finder website will be able to submit an application for approval. Both short and long-term lease programs are available in addition to the specialized financing that is provided for each of the homes listed on the company website.
"Some people do not know about alternative options of buying high end properties, and we are helping to educate buyers who visit our website," said the sales expert.
In addition to the web based application system to inquire about all properties for sale, the LuxuryHomeFinder.com company has setup its toll-free information line at 1-855-383-7785. Consumers can now call this number to receive immediate data about any home in the company network for sale.
About LuxuryEstateFinder.com
The LuxuryEstateFinder.com company provides homes for sale that include owner financing to provide a faster method of acquisition for buyers across the United States. The company now lists and markets properties that are owned by celebrities and other high profile clients. The LuxuryEstateFinder.com company now provides a VIP area of its website with more high profile real estate.