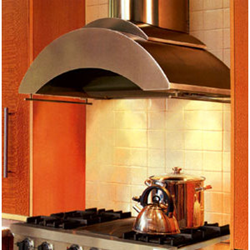 These rotating deals can make some of the highest end luxury range hoods more affordable for the average kitchen.
(PRWEB) November 12, 2013
HomeThangs.com – the Online Home Improvement Store has made their goal to deliver the right product to the consumer. With that in mind, shopping and home design tips, as well as special product selections are being introduced.
HomeThangs.com is proud to announce the unveiling of a unique new website feature: a rotating five day sale on many of our best range hoods. Every five days, a new brand, style, or type of range hood will go on sale for a limited time. Simply enter the coupon code found on this page at checkout for an instant discount on some of our top items. The exact amount of the sale or the particular items being discounted will vary from week to week, but these one-off sales allow us to reduce the prices on many of our most popular luxury range hoods, including many that aren't normally discounted.
For those preparing to do a major kitchen remodel, catching the right deal at the right time can mean a difference of hundreds of dollars in the final ticket price of the range hood. It can also make some of the highest end, most luxury range hoods from brands like Elica, Vent-A-Hood, Cavaliere, XO Ventilation, and Eurochef affordable enough for an average kitchen. Styles range from highly modern, chandelier-like island mount range hoods to more traditional wall mounted installations, and because they're from the top brands in the industry, they offer powerful yet quiet functionality.
These limited time coupons also stack with our existing sales, meaning the savings can be even greater on our already-discounted items. The amount of time left on the sale is clearly displayed on the page, making it a little easier to get the deal before it's gone, and also to check back when new sales pop up.
To check out the latest discounts, visit the range hood sale page here.
HomeThangs.com is not only a home improvement superstore, it also provides expert design tips and a comprehensive shopping guide, taking the ideas from professional interior designers, and offering tips to the consumers on how to pick the products to best suit their needs.