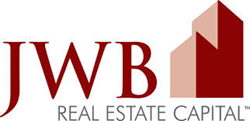 Not all luxury homes are move in ready through some agencies although our company provides homes with tenant leases attached
San Jose, CA (PRWEB) December 29, 2014
Investors who buy above average houses in the real estate industry will have access to a new group of homes for sale at the JWB Group online. New luxury real estate for passive investors is now being offered at http://jwbrealestatecapital.com.
Houses with estimated values of more than $90,000 are now a part of the inventory that is showcased to investing clients at the JWB company. The single or multi-family homes that are for sale in and around the North Florida market have been acquired and renovated to provide a turnkey investment solution.
"Not all luxury homes are move in ready through some agencies although our company provides homes with tenant leases attached," said one JWB Group source.
Buying luxury houses in Florida is one strategy that has been put into place by the JWB company since 2012. The reorganization of the housing market in key cities like Jacksonville have created new income earning opportunities. Investors who prefer higher priced investment properties can now benefit from the JWB inventory.
"We have a growing number of houses in good areas that are setup to earn more than $1,500 a month for investment clients in our programs," the source included.
Accessing the JWB Group website to find more content will be simpler for adults who use tablets or smartphones this year. A mobile division has been setup for entry at http://jwbrealestatecapital.com/m to make it faster to find mobile enabled content for investors.
About JWB Real Estate Capital
The JWB Real Estate Capital company offers investment clients an easy pathway to owning a rental homes in the Florida market. The company programs that are currently accessible make investments simpler for adults. The JWB Real Estate Capital company specializes in 1031 exchanges, 401(k) investments and wealth building strategies through its expert team in North FL.