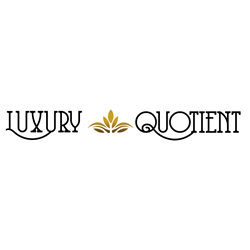 Distribution & Wholesale | Personal Styling & Shopping | Cross Border Ecommerce
New Delhi, India (PRWEB) August 05, 2016
Luxury Quotient India Private Limited a 100% owned subsidiary of Luxury Quotient International Inc., based in Toronto, Canada announces the acquisition of Elitify.com a leading luxury and lifestyle portal in India. Elitify was launched in 2012 by Amit Rawal & Anahat Rawal.
"We are very pleased to welcome Elitify.com's team under the continued leadership of Amit & Anahat and look forward to working together in serving the premium Indian consumer", said Deepak Kumar, Managing Director of Luxury Quotient India.
According to Mr. Vikas Ranjan, President, Luxury Quotient International Inc., "We launched our Indian operations in 2014 as a gateway to International premium & luxury brands and now with Elitify.com in our portfolio, we have direct access to a robust customer base to test drive demand patterns for our brands and more to come".
Amit Rawal, who joins Luxury Quotient as President of the Elitify division, says "It's very exciting for Elitify.com to be a part of the Luxury Quotient Group, which has direct relationships with a number of marquee global-brands. With our combined strengths and synergies, the team is determined to give our customers a much wider choice of premium and luxury products while still delivering a great customer experience".