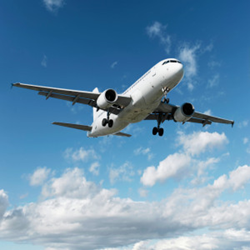 Wealthy individuals are also notoriously frugal and smart when it comes to buying decisions.
(PRWEB) October 29, 2015
Alpha Flight Guru, the leader in discount first and discount business class at http://alphaflightguru.com/, is proud to announce that, in addition to online coverage in Jetset magazine, the company has now received confirmation of coverage in the print edition for October 2015. Jetset Magazine covers the lifestyle tastes of wealthy individuals and aspirants, with a targeted VIP subscriber list focused on the wealthiest 1% income group. Print magazine distribution occurs at private jet terminals, yacht clubs, and other exclusive locations.
"Wealthy individuals are also notoriously frugal and smart when it comes to buying decisions," explained Alex Scoble, Chief Marketing Officer of Alpha Flight Guru. "Our earlier coverage in Jetset magazine's online edition is now being complemented by even more coveted ink in the print edition. The reality is that print coverage is even more valuable than online, thereby confirming our leadership in the business and first class discount ticket industry."
For those who are not yet subscribers to Jetset magazine, they can do so at https://www.jetsetmag.com/, and then clicking on the 'subscribe' button. As for Alpha Flight Guru, its discount first and discount business ticket service is available exclusively online at http://alphaflightguru.com/.
Jetset Magazine: Affluence and Discount Travel
Coverage by Jetset Magazine of Alpha Flight Guru in its print edition is a unique publicity coup. On the one hand, Jetset magazine is reaching affluent clients while Alpha Flight Guru is providing incredible discounts on first and business class luxury travel to make it more than affordable. And on the other hand, Jetset's print edition is reaching affluent customers via traditional paper media while Alpha Flight Guru is dedicated to harnessing the power of the Internet to bring budget-minded first and business class travelers into contact with affordable fares. The addition of print coverage to the online coverage of Alpha Flight Guru clearly indicates that the company is breaking traditional barriers between luxury travel and affordability, and between online and print.
About Alpha Flight Guru
Alpha Flight Guru is a full-service, luxury travel agency that brings personalized guru service to the search for cheap business class tickets and cheap first class tickets to destinations from Europe to Asia to Australia and beyond. The company's expert gurus find unpublished discount fares, both business class and 1st class tickets, to cities like London or Paris, New York or Los Angeles, Melbourne or Sydney. Customers simply use the company's website to enter a destination, and then let a guru find discounted, cheap, unpublished business class or first class airfares to London, Paris, Sydney and beyond.
Web. http://alphaflightguru.com
Tel. 800-359-5175