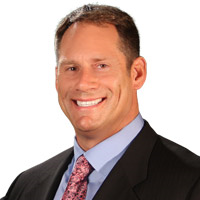 Glen Lerner Injury Attorneys is proud to support local Las Vegas student athletes.
Las Vegas, Nev. (PRWEB) August 20, 2013
Glen Lerner Injury Attorneys is proud to support local Las Vegas student athletes by sponsoring the cost of 100 comprehensive pre-participation physical evaluations (PPEs). PPEs are offered by The LVSportz Foundation in conjunction with First Person Care Clinics and Complete Medical Consultants of Nevada on August 24, at [First Person Care Clinics at 1200 S. Fourth Street, Las Vegas, Nev., 89104 from 10:00 a.m. – 4:00 p.m. Cost is $20 after the initial 100 appointments are scheduled. Optional $5 heart ECG screenings are also available upon request. Parents are encouraged to schedule appointments in advance at (702) 380-8118, as space is limited.
An estimated 100+ sports-related deaths occur each year among student athletes. To help reduce these tragic events, the National Athletic Trainer's Association (NATA), American Academy of Pediatricians and American Heart Association recommend that all children receive an annual athletic PPE and ECG prior to participating in strenuous exercise or competitive sports. Athletic PPEs and ECG are used to help detect possible health problems or risks factors that may result in sudden cardiac deaths or other major health issues.
"The LVSportz Foundation, First Person Care Clinic and Complete Medical Consultants of Nevada have created a great opportunity for parents of student athletes to receive affordable medical sports exams," said Personal Injury Attorney Glen Lerner, founder of Glen Lerner Injury Attorneys. "We are proud to support the potentially life-saving services these three organizations offer local Las Vegas student athletes."
Youths who receive a sports physical at the one-day health clinic will also receive a voucher for a free hockey ticket to the Wranglers opening home game on Saturday, October 19. Vouchers are valid with the purchase of one adult paid ticket.
About LVSportz Foundation
The LVSportz Foundation is a multi-faceted Nevada non-profit whose goal is to help Southern Nevada youth Get in the Game, Enjoy the Game and Stay in the Game! LVSF offers a variety of positive and safe sports programs and information; youth sports registration assistance; free youth sports clinics; youth sports recognition; as well as news and announcements on every aspect of youth sports in the Southern Nevada area.
About First Person Care Clinic
First Person Care Clinic is a non-profit organization offering preventive and primary healthcare services to the Downtown Las Vegas community. FIRST PERSON's mission is to provide efficient, quality, and affordable healthcare by maintaining the patients continuity of care through a holistic, compassionate and accessible approach to all including medically underserved, uninsured and hardworking individuals.
About Complete Medical Consultants of Nevada
CMC is the provider of choice for medical education and medical consulting services in the Las Vegas
About Glen Lerner Injury Attorneys
Glen Lerner Injury Attorneys has been helping people with personal injury and dangerous drugs claims since 1998. Since then, the firm has grown into one of the largest plaintiff personal injury firms in the country with over 35 attorneys and affiliated partner law offices in Nevada, Arizona, Minnesota, Illinois, Louisiana and Florida. They have settled, or tried to verdict over 75 cases in excess of a million dollars in the last decade alone. For additional information, visit http://www.glenlerner.com or call 1-800-GET-GLEN (800-438-4536).
###