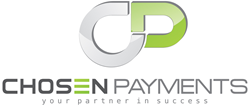 The stars aligned recently and I could not be more proud to have her represent CP in our continued growth and dedication to being the quality company we have built our reputation on," said Jeff Brodsly, CEO of Chosen Payments
Moorpark, California (PRWEB) June 16, 2015
Lydia Derian, formerly the General Manager of Lavaggio - The Art of Auto Detailing, has joined Chosen Payments, one of the nation's leading providers of credit card and payment processing, as their new Director of Business Development.
Derian comes to Chosen Payments with more than seven years of luxury business branding strategy development at Lavaggio and was instrumental in the creation and launch of the Lavaggio branch located at The Four Seasons West Lake Village. Lydia's extensive experience and expertise in building a strong brand with Lavaggio positions her perfectly for her new role at Chosen Payments, and the company is pleased to welcome Ms. Derian as a key addition to their already strong team.
Along with her experience in building luxury brands such as Lavaggio, Derian was recently elected to the Board of Directors of one of the largest Chambers of Commerce in California, The Greater Conejo Valley Chamber of Commerce.
In addition, Ms. Derian also maintains very strong ties to the community through her philanthropic work with The Casa Pacifica Centers for Children & Families, where she serves as an "Angel," as well as working with The James Caan Impact Drug and Alcohol Treatment Center, The Oscar De La Hoya Inner City Children's Foundation, St. Jude's Children's Research Hospital, The Heart Foundation-Benefitting Disease Research, and The Skid Row Housing Trust.
Ms. Derian, a former Chosen Payments client, has always been an admirer of the impressive growth and innovation that Chosen Payments has maintained. "I have worked with Jeff and Chosen Payments as a client over the years and have seen their outstanding commitment to customer care and building the absolute best brand possible," said Ms.Derian, "Chosen Payments has made a commitment to innovation and being the best, and I am happy to now be a part of that winning brand."
With her background with luxury brands, becoming Chosen Payments' Director of Business Development is a perfect fit. "I have known and worked with Lydia as a client for the past 7 years. I have always had my eye on her knowing that she is one of a kind and that we could do great things together. The stars aligned recently and I could not be more proud to have her represent Chosen Payments in our continued growth and dedication to being the quality company upon which we have built our reputation," said Jeff Brodsly, CEO of Chosen Payments.
About Chosen Payments
Chosen Payments is a leading national credit card processing company and trusted partner of thousands of merchants accepting electronic payments nationwide. The company is dedicated to making a difference in the payments processing industry by providing clients with highly personalized customer service, cost effective solutions, and the best technology in the market.
Chosen Payments focuses on an array of merchant services including credit card processing, check processing, gift/loyalty, ATM, merchant cash advance and mobile applications.
Chosen Payments has received the industry's most prestigious award – First Data's Presidents Club - three years in a row and is a billion dollar processor.
Visit http://www.chosenpayments.com for additional information or email info@chosenpayments.com.
###