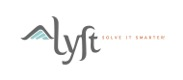 Lyft is very excited to be able to offer this amazing technology, Dragon Medical Practice Edition 2, to otolaryngologists
Spokane, WA (PRWEB) April 21, 2015
Lyft has announced the availability of Dragon Medical Practice Edition 2 for otolaryngologists, bringing the most advanced speech-recognition technology to another important niche in the healthcare community. Otolaryngologists can now experience the full benefits of a speech-enabled practice backed by a trusted source in the industry, Lyft, which offers value-added support services that ensure successful integration with leading EHRs.
"Lyft is very excited to be able to offer this amazing technology, Dragon Medical Practice Edition 2, to otolaryngologists," said Chris Youseph, President of Lyft. "We are happy to offer yet another business solution to these medical practitioners to help them save time and money and spend more time with their patients."
Dragon Medical Practice Edition 2 is the most advanced speech-recognition solution available for otolaryngologists to date. With over 90 medical specialty and subspecialty vocabularies included in the software, even the most complex terminology and phrasing is transcribed with more than 99% accuracy right out of the box. From sinusitis to vestibular neuronitis, Dragon Medical software understands the unique language of otolaryngology, giving these medical practitioners the power to create HIPAA-compliant clinical documentation and correspondence three times faster than typing and redirect the focus back to quality patient care.
Dragon Medical Practice Edition 2 also helps clinicians overcome the frustrations associated with EHR adoption by speech-enabling navigation and searches with customizable macros. Physicians can speak in their own words to document comprehensive patient notes that give them more confidence when coding and ultimately lead to higher reimbursement levels.
Lyft offers otolaryngologists support and services for installation, configuration, and training to maximize the benefits of integrating Dragon Medical Practice Edition 2 into their practices. Whether you need onsite, one-on-one training or prefer remote installation and group training, Lyft has the capability to tailor its services to your needs. The technical support staff at Lyft will be there to show users how to create custom macros, how to integrate your iPhone or Android devices for dictation on the go, and more!
For more information about Dragon Medical Practice Edition 2 visit: http://www.lyftsolutions.com/#!dragon-naturally-speaking/c19nm
About Lyft:
Lyft provides a wide range of services and solutions meant to help businesses streamline their workflow and increase productivity overall. In addition to offering full technical support and training for Dragon Medical Practice Edition 2, Lyft can help your business with IT support, data and management services, and accounting and bookkeeping solutions. Lyft is the best choice for comprehensive business solutions.