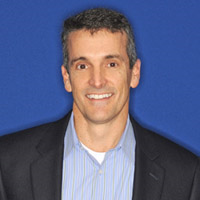 Whitlock has made a bold investment in the Microsoft UC portfolio in response to customer demand.
Richmond, VA (PRWEB) June 19, 2014
Whitlock, a global Audiovisual (AV) and Unified Communications (UC) Solutions Provider, became certified as a Gold Communications Partner in May of 2014 after fulfilling a series of rigorous technical and business requirements with Microsoft. This Gold Communications competency, demonstrating a "best-in-class" ability and commitment to meet Microsoft customers' evolving needs in today's dynamic business environment and distinguishing itself within the top 1 percent of Microsoft's partner ecosystem.
To earn a Microsoft gold competency, partners must successfully complete exams (resulting in Microsoft Certified Professionals) to prove their level of technology expertise, and then designate these certified professionals uniquely to one Microsoft competency, ensuring a certain level of staffing capacity. They also must submit customer references that demonstrate successful projects (along with implementing a yearly customer satisfaction study), meet a revenue commitment, and pass technology and/or sales assessments.
"Whitlock has made a bold investment in the Microsoft UC portfolio, including Lync, SharePoint and Office 365, as well as a full suite of surrounding solutions for integrating Lync into legacy environments such as boardrooms and videoconferencing rooms," states Doug Hall, CEO. "We have responded to customer demand for standardized use of Lync on a global basis from any location and on any device."
Whitlock offers Microsoft Lync 2013 deployment services to help businesses take full advantage of this powerful unified communications solution across the enterprise. With Lync implemented in all locations, including training rooms, videoconferencing rooms and remote locations, businesses get even greater improvements in collaboration and engagement. Whitlock's expertise encompasses the implementation of Lync Room Systems for larger meeting spaces.
"By achieving a gold competency, partners have demonstrated the highest, most consistent capability and commitment to the latest Microsoft technology," said Phil Sorgen, corporate vice president, Worldwide Partner Group at Microsoft Corp. "These partners have a deep expertise that puts them in the top 1 percent of our partner ecosystem, and their proficiency will help customers drive innovative solutions on the latest Microsoft technology."
The Microsoft Partner Network helps partners strengthen their capabilities to showcase leadership in the marketplace on the latest technology, to better serve customers and to easily connect with one of the most active, diverse networks in the world. As part of its new status, Whitlock will be participating in the Microsoft Worldwide Partner Conference as a Bronze Sponsor. This event takes place in Washington DC July 13-17, and Whitlock will be showcasing collaborative solutions, including Lync Room Systems, in Booth 1130.
Whitlock is a Global AV and UC Solutions Provider, specializing in collaborative technology design, integration and managed services. The company helps customers implement interactive environments, including telepresence/videoconferencing rooms, digital signage networks, collaborative classrooms, visualization rooms, and control rooms/network operations centers. Whitlock also offers expansive AV managed services, including AVNOC and remote support, field services, on-site managed services, videoconferencing warranty/maintenance and virtual and hosted video services. The company currently has 20 U.S. locations, plus a worldwide delivery partner network through the Global Presence Alliance.