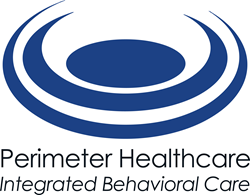 We are delighted to have Mr. Lemke return to Springfield to run Perimeter Behavioral Hospital of Springfield.
ATLANTA (PRWEB) January 28, 2020
Perimeter Healthcare is pleased to announce the appointment of Lynn Lemke as the new CEO of Perimeter Behavioral Hospital of Springfield. Mr. Lemke possesses more than 30 years of combined clinical and executive management experience, having occupied various top-management roles in different organizations in the mental healthcare value chain.
Prior to his appointment at Perimeter, Lynn was the Executive Director of Behavioral Health at Touchette Regional Hospital in Centerville. Formerly Mr. Lemke served as Executive Director of Behavioral Health in Springfield, MO. He has also served as a Behavioral Health Consultant to the Tennessee Health Management Board.
Expressing his delight at the appointment, President and CEO of Perimeter Healthcare, Rod Laughlin remarked that Lynn's executive management experience will be key to taking Perimeter Behavioral Hospital of Springfield to new heights. "He knows this community and is fully on board with the company's vision of building an integrated behavioral healthcare system and there is no doubt his steady guidance will be invaluable to the Springfield hospital."
An Masters of Science graduate of Health Services Administration from the University of Kansas, Lynn Lemke's commitment towards collaborating with healthcare communities to provide effective treatment for people suffering from mental health conditions and addictions has been the major motivation behind his career decisions. At different points in his illustrious career, he has helped both budding and established behavioral health facilities navigate through the numerous hurdles associated with mental healthcare.
Lisa Evans, Chief Operating Officer at Perimeter Healthcare believes Lynn's appointment is yet another giant step towards achieving the company's goals. "Lynn's vast experience and his leadership skills are key to leading the hospital well. Our focus is on harnessing the provision of quality mental healthcare as a means of providing hope and transforming lives; and Lynn is more than capable of leading this facility to achieve that." She added, "Mr. Lemke was the President and CEO of Marillac Children's Center in Kansas and is very familiar with the unique needs of the patients at Perimeter Hospital of Springfield."
About Perimeter Healthcare
Perimeter Healthcare consists of a network of mental and behavioral healthcare facilities that are committed to the mental well-being of their clients. They provide a broad range of comprehensive treatment programs for a variety of mental health disorders. The network is managed by President and CEO Rod Laughlin, who brings thirty-five years of experience in building and operating successful facility-based healthcare companies.
About Perimeter Hospital of Springfield
Perimeter Behavioral Hospital of Springfield provides hope and transformation to patients and their families through compassionate, evidence-based care in a warm, professional environment. Perimeter Behavioral Hospital of Springfield serves children and adolescents ages 6 to seventeen.