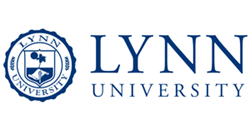 OneCampus will help reduce the service and maintenance burden on our IT department, and even open up resources for other campus projects.
Boca Raton, Florida (PRWEB) April 14, 2015
rSmart announced today that Lynn University has selected rSmart OneCampus, the cloud-based service discovery platform, to modernize the way users access campus services, information and applications from any device.
"We selected rSmart OneCampus to help our students and employees easily locate online resources such as registration, tuition payment, advisor and faculty reports—even event calendars—from one easily searchable place," said Maria Piret, Lynn's director of information systems.
Unlike traditional portals organized by department or organizational charts, OneCampus features an intuitive design and robust search functionality to help users spend more time on the task and less time trying to find it. OneCampus also empowers administrators to quickly change and add new tasks to facilitate continuous service improvements with limited IT expertise or involvement.
"OneCampus easily integrates with the single authentication system that allows our users to gain access to institutional services and applications, and it enables us to quickly add new web-based services, regardless of the platform or authentication types," said Piret. "We anticipate these enhancements will help reduce the service and maintenance burden on our IT department, and even open up resources for other campus projects."
Lynn will introduce OneCampus across the institution during the summer semester in order to test its feasibility as the university's main online services gateway. A full go-live could be expected as early as late-summer.
rSmart CEO Tony Potts added, "With limited budgets and IT resources, colleges and universities of all sizes are facing similar challenges when it comes to finding an affordable yet effective way to organize their web-based services. We are thrilled that Lynn has selected OneCampus to make their campus services discoverable to all users and to facilitate continuous service improvements."
rSmart will work closely Lynn University, its early adopters, and members of the product advisory board to solicit input on additional features and the product roadmap to ensure OneCampus continues to meet the needs of colleges and universities today and into the future.
To learn more, visit the OneCampus website or register for a free webinar on April 15 at 1 p.m. EDT.
About Lynn University
Lynn University is an independent, innovative college based in Boca Raton, Florida. With more than 2,500 students from 90 countries and nearly all 50 states, the school is consistently ranked among the top five most international schools by U.S. News and World Report's Best Colleges. Lynn's NCAA Division II Fighting Knights have won 23 national titles, its Conservatory of Music features a world-renowned faculty of performers, and its nationally recognized Institute for Achievement and Learning empowers students with learning differences to become independent learners. The school's Dialogues of Learning curriculum, award-winning iPad program and international student base help Lynn graduates gain the intellectual flexibility and global experience to fulfill their potential in an ever-changing world. For more information, visit: lynn.edu.
About rSmart
rSmart delivers innovative solutions for higher education that reduce costs, improve productivity, and simplify the user experience. Born in the cloud, OneCampus provides students, faculty, and staff one place to find and access campus services from any computer or mobile device. Unlike cluttered campus portals, this modern approach is quick to deploy, easy to update, and allows users to spend more time on the task at hand and less time trying to find it. rSmart is privately held and headquartered in Scottsdale, AZ. Learn more at http://www.rsmart.com.