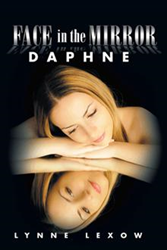 "It is an easy read, full of mystery and riddles," Lexow says of her new book. "There are undertones of romance, yet still enough action so that the story will appeal to both male and female readers."
PRETORIA, South Africa (PRWEB) March 10, 2015
A young forensic artist in her prime faces allegations of murder while attempting to escape her own coup de grăce in the new fiction from Lynne Lexow, "Face in the Mirror: Daphne" (published by AuthorHouse UK).
The book's protagonist, Daphne, is a 26-year-old forensic artist at the top of her field. Soon after she accepts a new job offer, someone tries to kill her. When she is accused of murder, herself, her life begins to fall apart.
In "Face in the Mirror," Daphne faces three choices. She can do nothing and be punished for someone else's crime, run and lose everything, or fight back. Readers are left to find out the truth in this suspenseful novel in which Daphne must navigate a treacherous emotional rollercoaster of self-discovery and the threat of her own demise.
"It is an easy read, full of mystery and riddles," Lexow says of her new book. "There are undertones of romance, yet still enough action so that the story will appeal to both male and female readers."
"Face in the Mirror"
By Lynne Lexow
Hardcover | 6 x 9 in | 116 pages | ISBN 9781496992918
Softcover | 6 x 9 in | 116 pages | ISBN 9781496992925
E-Book | 116 pages | ISBN 9781496992932
Available at Amazon and Barnes & Noble
About the Author
Lynne Lexow grew up in a small town in KwaZulu-Natal, South Africa. Although schooled in Afrikaans, her mixed ancestry – a father of Scottish descent and an Afrikaans mother – rendered her fluent in both languages from an early age. It was at school that a language teacher predicted Lexow would become a writer one day. Life intervened and Lynne opted for a well-paying profession. She became a facilities manager, managing commercial buildings, but she never stopped writing. Notebooks and computers were filled with poetry and outlines for novels. Finally, as the children grew up and left home, she could spend time putting together the bits and pieces that then became her first two novels.
AuthorHouse UK Ltd., an Author Solutions, LLC self-publishing imprint, is a leading provider of self-publishing, marketing, and bookselling services dedicated to serving authors throughout the United Kingdom. AuthorHouse UK is committed to providing authors the best self-publishing experience through a wide array of products and services designed to help individual authors realise their unique creative vision. AuthorHouse UK assigns each author a personal publishing, marketing, and book consultant to provide professional guidance throughout the self-publishing process. To date, AuthorHouse UK has released more than 6,500 titles. For more information or to begin publishing a book today, visit authorhouse.co.uk or call 0800 1974150 or follow @AuthorHouseUK on Twitter for our latest news and updates