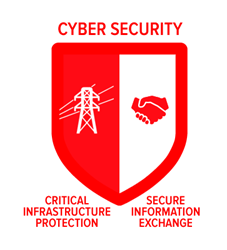 NASA Research Park, Moffett Field, CA (PRWEB) September 30, 2014
Machine-To-Machine Intelligence (M2Mi) Corporation announced today that M2Mi will speak about cyber security and privacy at the Internet of Things for Defense and National Security Symposium at Washington, DC. Geoff Brown, CEO and Founder, will present a session titled "Advanced Cyber Security & Privacy for M2M and Internet of Things" on November 13, 2014.
This national security oriented session will discuss challenges inherent in delivering defense-grade IoT Cyber Security and Privacy and compare and contrast approaches using M2M and IoT Platforms. The presentation will highlight security challenges from the merging of Operational Technology (OT) and IT environments and discuss approaches to address these challenges.
The session will discuss NIST Cyber Security frameworks and new small footprint, high performance cryptography models within an IoT security context as well as standards such as OASIS MQTT. Finally, the presentation will draw on practical "state-of-the-art " use-case studies based on multiple cloud data centers, global telecommunications networks ( of 250+ carriers ) and multi-point devices.
M2Mi provides the M2M Intelligence® platform, which includes M2M Automation and M2M Cyber Security, as the essential technology foundation for M2M and IoT offerings. M2Mi uniquely provides secure in-stream data analysis to enable enterprises gain the insight and actionable intelligence required to transform their connected businesses.
About Machine-to-Machine Intelligence (M2Mi) Corporation
Machine-to-Machine Intelligence (M2Mi) Corporation delivers M2M Intelligence®; the essential platform for the M2M & Internet of Things economy. M2Mi reduces the complexity of connecting, provisioning and automating M2M services, as well as securely integrating edge devices through network providers to the cloud data center, thus addressing requirements for both critical cyber-physical infrastructure protection and secure information exchange. Machine-to-Machine Intelligence (M2Mi) Corporation is headquartered at NASA Research Park, Silicon Valley.