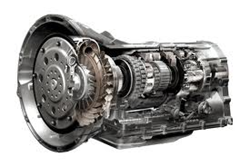 The 3 variations of the M5OD transmission are all discounted for sale for mechanics or regular consumers who decide to shop our inventory
Houston, TX (PRWEB) May 13, 2015
Support for manual edition gearboxes might be decreasing on a national level at automotive companies although one used parts retailer is creating a resource to buy stick-shift components online. The Powertrain Guys company is now selling sale priced M5OD used transmissions through its inventory at http://powertrainguys.com/m5od-transmission-for-sale.
The models that are now in stock are replacement units for many different Ford Motor Company vehicles. The Ranger, Bronco II, Explorer and F150 are all vehicle brands that can be fitted with the preowned models that are now in stock. A search of tag numbers can now be made when using the digital tools at the PTG website.
"The 3 variations of the M5OD transmission are all discounted for sale for mechanics or regular consumers who decide to shop our inventory," said a PowertrainGuys.com company specialist.
While the 5-speed gearboxes are being manufactured in fewer numbers in this decade, there is still a growing support for these models across the U.S. The Mazda-Ford relationship during the early 1990s helped to stimulate the demand for standard shift vehicles that are still being used in many parts of the country.
"The used overdrive vehicle transmissions now found in our stick-shift inventory each come complete with a warranty package for buyers," said the specialist.
The Powertrain Guys company is expected to increase is national support for standard and heavy-duty transmission inventory later this year. Owners of Ford or Mazda produced vehicles that are not searching for a 5 or 6-speed gearbox can now explore replacement engine blocks on the PTG website.
About PowertrainGuys.com
The PowertrainGuys.com company connects consumers with motor vehicle engines, transmissions and transfer cases that are discounted for sale. The company helps 2WD and 4WD vehicle owners buy components at a discount price. The PowertrainGuys.com company has suppliers in all parts of the United States that take charge of order fulfillment and processing of consumer orders.