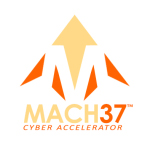 Herndon, VA (PRWEB) August 05, 2014
The MACH37™ Cyber Accelerator is pleased to join AGC Partners and Medina Capital Partners in sponsoring "Disrupt!on: Innovation at the Edge of Cybersecurity", in Las Vegas, NV on August 5, 2014. This event is designed to bring entrepreneurs, investors, and leading cybersecurity companies together to explore the innovators dilemma of how to bring fresh, disruptive ideas and solutions to market. MACH37™ is excited to bring its experience as a practitioner in disruptive innovation to the event program. In addition, six recent graduates of the MACH37™ program will showcase their companies at Disrupt!on.
"There has never been a more exciting time for cybersecurity innovators and investors," commented Rick Gordon, Managing Partner of MACH37™. "However, entrepreneurs face significant challenges and risks with both investors and customers as they bring their new ideas and products forward to challenge the status quo. We believe that disruptive innovation is critical to getting in front of the increasingly successful and aggressive cyber threat. The mission and vision of MACH37™ is to help reduce the risk and accelerate the growth of the best ideas and companies for both investors in entrepreneurs."
MACH37™ is the premier business accelerator focused exclusively on propelling cybersecurity startups into the market. MACH37™ is positioned at the forefront of disruptive security innovation, bringing a combination of domain knowledge and over 100 mentors to support and guide security entrepreneurs toward market success.
For more information on Disrupt!on, visit http://agcpartners.com/events/disrupton-2014/.
About MACH37™
MACH37™ is the premier accelerator for information security entrepreneurs and startups. We go beyond the traditional model of typical business accelerators by bringing our innovators focused mentorship and support from our extensive network of visionaries, practitioners, and successful entrepreneurs in security. Our Spring and Fall sessions are designed to propel graduating companies into the marketplace, equipped with the skills to grow and compete for funding and market share. MACH37™ was launched in 2013 by the Center for Innovative Technology, in Herndon, Virginia. To learn more, please visit http://www.mach37.com and follow @MACH37cyber on Twitter.
About the Center for Innovative Technology
Since 1985, CIT, a nonprofit corporation, has been Virginia's primary driver of innovation and entrepreneurship. To learn more, please visit http://www.cit.org. Follow CIT on Twitter @CITorg and add the Center for Innovative Technology on LinkedIn and Facebook.
About AGC Partners
Since AGC Partners' inception in 2003, we have completed 225 technology M&A and growth equity transactions. Our continued passion is to discover and work with exciting emerging growth companies, helping them to achieve their vision, which we accomplish by developing and building upon outstanding relationships with the most active corporate technology buyers and the top VC and PE firms across the globe. For more information on AGC Partners, visit http://www.agcpartners.com.