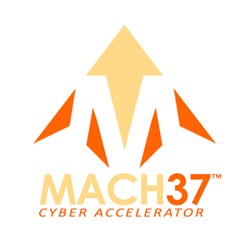 Herndon, VA (PRWEB) August 05, 2013
The Center for Innovative Technology (CIT) announced today the appointment of Dan Woolley as a General Partner for the MACH37™ Cybersecurity Accelerator.
CIT President and CEO Pete Jobse said, "We are excited to welcome Dan Woolley to the MACH37™ team. He brings a breadth of industry and cyber security experience that will prove highly valuable as we move towards our inaugural fall session."
Woolley comes to MACH37™ from Dell, where he served as Executive Director of Strategic Global Alliances. At Dell, Woolley developed strategy, business plans and cross-organizational interlock for five of Dell's seven Global Strategic Software Alliances as well as coordinating its alignment with its Security Domain alliances. Prior to Dell, Woolley worked at CA, Inc. as Senior Director of Global Strategic Alliances, at Silent Runner, Inc. (advanced cyber forensics) as Vice President of Marketing, Business Development and Technology Partnerships, and as President and CEO of Global Integrity (an SAIC company), among other high-ranking industry and cybersecurity positions.
Woolley said, "I look forward to joining the MACH37™ team as we gear up for the fall session. This is an exciting time to come on to the team."
Woolley received his MA/MCM in Corporate Technology Communications Management from the University of California, Annenberg School of Communications. He graduated Magna Cum Laude from the University of Northern Colorado. Woolley served as an officer in the United States Air Force, in both active duty and in reserves. He was awarded the Lt. Gen. Hans Driessnack Award, the USAF's highest award for "innovation and project management resulting in significant increases in productivity and operational efficiency." Woolley has also testified before Congress on "Cyber threats to the US technology infrastructure."
MACH37™ is currently accepting applications for its fall cohort session, which begins September 16, 2013. For more information, please visit http://www.mach37.com.
About MACH37™, http://www.mach37.com
MACH37™ is a cybersecurity accelerator focused on creating companies that will deliver the next generation of cybersecurity solutions. MACH37™ was conceived and developed by the Center for Innovative Technology and is supported by a community of hundreds of cybersecurity leaders who contribute to company development. MACH37™ is a market centric accelerator focusing singularly on cyber technology products and the markets they serve.
About the Center for Innovative Technology, http://www.cit.org
Since 1985, CIT, a nonprofit corporation, has been Virginia's primary driver of innovation and entrepreneurship. CIT accelerates the next generation of technology and technology companies through commercialization, capital formation, market development and revenue generation services. To facilitate national innovation leadership and accelerate the rate of technology adoption, CIT creates partnerships between innovative technology start-up companies and advanced technology consumers. CIT's CAGE Code is 1UP71. To learn more, please visit http://www.cit.org. Follow CIT on Twitter @CITorg and add the Center for Innovative Technology on LinkedIn and Facebook.