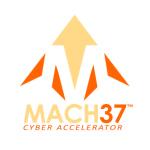 Herndon, VA (PRWEB) May 01, 2014
The MACH37™ Cyber Accelerator has officially opened the application period for its "F14" Fall Cohort, which will begin September 2, 2014 in its Herndon, Virginia headquarters. The program consists of an intense 90-day program in which the selected startups are coached in all aspects of creating a sustainable and successful business. Participants receive a $50,000 investment to develop and launch their ideas into the market.
Meeting the challenges of the global cybersecurity threat requires continuous innovation and the skills to bring fresh products into the mainstream. MACH37™ looks for entrepreneurs with solutions that address the drivers of this demand for innovation, including:

New mainstream demand for advanced capabilities;
Porous network perimeters that are making traditional solutions less relevant;
Opportunities created from software defined networking; and
Challenges of a hyper-connected world with an Internet-of-everything.
MACH37™ encourages entrepreneurs with emerging products and companies to apply for the F14 Cohort, which will be limited to 8 companies. The program is open to startups from any geography whose founders are ready to immerse themselves in a mentorship program designed to produce the next generation of leading security product companies. To apply, visit http://www.mach37.com and fill-out the online application. Evaluation of applications will begin in June, with final selections announced in August.
MACH37™ is the only business accelerator focused exclusively on information security innovations and startups. It brings together domain experts, successful cybersecurity entrepreneurs, and investors to create a platform for innovators and their startups to rapidly develop themselves into promising companies prepared for financing.
About MACH37™
MACH37™ is the premier accelerator for information security entrepreneurs and startups. We go beyond the traditional model of typical business accelerators by bringing our innovators focused mentorship and support from our extensive network of visionaries, practitioners, and successful entrepreneurs in security. Our Spring and Fall sessions are designed to propel graduating companies into the marketplace, equipped with the skills to grow and compete for funding and market share. MACH37™ was launched in 2013 by the Center for Innovative Technology, in Herndon, Virginia. To learn more, please visit http://www.mach37.com and follow @MACH37cyber on Twitter.
About the Center for Innovative Technology
Since 1985, CIT, a nonprofit corporation, has been Virginia's primary driver of innovation and entrepreneurship. To learn more, please visit http://www.cit.org. Follow CIT on Twitter @CITorg and add the Center for Innovative Technology on LinkedIn and Facebook.