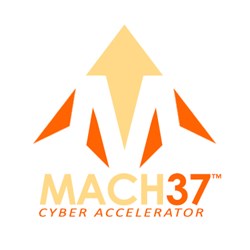 Herndon, VA (PRWEB) August 26, 2013
The Center for Innovative Technology (CIT) announced today the appointment of Ledger West as Associate Partner for the MACH37™ Cybersecurity Accelerator.
CIT President and CEO Pete Jobse said, "The appointment of Ledger West as Associate Partner complements the existing team by increasing our diligence, research and development resources. He adds experience and skills that will greatly serve participants in our upcoming sessions."
West joins MACH37™ after receiving his M.B.A. from Georgetown University, McDonough School of Business, and six years of service in the U.S. Army as a Platoon Leader and Executive Officer. During this time, West also worked in partner development at Personal, Inc., a secure data storage and sharing company located in Washington, D.C. Prior to that, he worked briefly on the marketing team at Uppidy, an SMS search and storage technology company based in Washington, D.C. Before Uppidy, West worked for an angel investor in the DC area performing research and special projects.
West said, "It is an honor to be working with CIT and the MACH37™ team, as we not only launch new cybersecurity companies, but also begin to create a new ecosystem in this region that truly celebrates innovation and entrepreneurship."
In 2006, West received a B.A. in East Asian Languages and Cultures from Columbia University. He also studied in Beijing and Shanghai as a Boren Scholar.
"In his military and civilian experiences, Ledger West has gained the leadership and management skills that will be critical to maximizing the value of the accelerator program to all participants," said Rick Gordon, MACH37™ Managing Director.
MACH37™ is currently accepting applications for its fall cohort session, which begins September 16, 2013. For more information, please visit http://www.mach37.com .
About MACH37™, http://www.mach37.com
MACH37™ is a cybersecurity accelerator focused on creating companies that will deliver the next generation of cybersecurity solutions. MACH37™ was conceived and developed by the Center for Innovative Technology and is supported by a community of hundreds of cybersecurity leaders who contribute to company development. MACH37™ is a market centric accelerator focusing singularly on cyber technology products and the markets they serve.
About the Center for Innovative Technology, http://www.cit.org
Since 1985, CIT, a nonprofit corporation, has been Virginia's primary driver of innovation and entrepreneurship. CIT accelerates the next generation of technology and technology companies through commercialization, capital formation, market development and revenue generation services. To facilitate national innovation leadership and accelerate the rate of technology adoption, CIT creates partnerships between innovative technology start-up companies and advanced technology consumers. CIT's CAGE Code is 1UP71. To learn more, please visit http://www.cit.org . Follow CIT on Twitter @CITorg and add the Center for Innovative Technology on LinkedIn and Facebook.
###