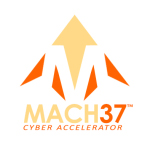 Herndon, VA (PRWEB) June 18, 2014
The MACH37™ Cyber Accelerator and CIT GAP Funds hosted investors yesterday at the Cyber Showcase. Twelve companies presented, including the MACH37™ Spring Cohort, plus six later stage companies from both the MACH37™ and CIT GAP Fund portfolios. Invited guests included investors representing top-tier venture capital firms, leading edge technology companies and angel groups from the east coast.
The MACH37™ Spring Cohort included innovations in several critical areas of security, including encapsulated expertise, zero-trust security models, Software Defined Networking (SDN) enabled solutions, and lightweight distributed systems. The following companies comprise the Spring Cohort:

Axon Ghost Sentinel (axonghostsentinel.com), Harrisonburg, VA, presented by Hugh Brooks, President
CardKill™ (cardkill.com), Key Largo, FL, presented by Mark Hardy, CEO
Disrupt6 (disrupt6.com), Herndon, VA, presented by Joe Klein, CEO
Fast Orientation, Inc. (fastorientation.com), Palo Alto, CA, presented by Dr. Sam Small, CEO
IDentia Inc. (idvantages.com), Herndon, VA, presented by Dr. Nick Duan, CEO
MSB Cybersecurity (msbai.com), Alexandria, VA, presented by Al Seifert, CEO
"MACH37™ is proud of the Spring Cohort, which is bringing important disruptive innovations to the security products market," commented Rick Gordon, Managing Partner of MACH37™. "These entrepreneurs have just completed an intensive 14 week program that is structured to accelerate them on the path to making their companies investment grade, and preparing them to win customers in the open market. Being part of the MACH37™ portfolio of companies brings investment along with continued mentorship and support for these companies as they continue to grow and expand."
In 2013, a record-high $1.4 Billion were invested by venture capital firms in 239 cybersecurity companies according to research by CB Insights. "The appetite for new ideas and investment opportunities in cybersecurity has never been greater," commented Pete Jobse, President and CEO of the Center for Innovative Technology (CIT) and MACH37™ Executive Chairman. "MACH37™ has created an ecosystem to accelerate cybersecurity innovations into the mainstream while also helping reduce startup risks for both entrepreneurs and investors in this technically demanding field."
The application period for the MACH37™ Fall 2014 (F14) Cohort is now open. Entrepreneurs with emerging products and companies are encouraged to apply for the F14 Cohort by visiting http://www.mach37.com and filling out the online application. The program is open to startups from any geography whose founders are ready to engage in a rigorous mentorship program designed to produce the next generation of leading security product companies. Evaluation of applications will begin in June, with final selections announced in August.
About MACH37™
MACH37™ is the premier accelerator for information security entrepreneurs and startups. We go beyond the traditional model of typical business accelerators by bringing our innovators focused mentorship and support from our extensive network of visionaries, practitioners, and successful entrepreneurs in security. Our Spring and Fall sessions are designed to propel graduating companies into the marketplace, equipped with the skills to grow and compete for funding and market share. MACH37™ was launched in 2013 by the Center for Innovative Technology, in Herndon, Virginia. To learn more, please visit http://www.mach37.com and follow @MACH37cyber on Twitter.
About the Center for Innovative Technology
Since 1985, CIT, a nonprofit corporation, has been Virginia's primary driver of innovation and entrepreneurship. To learn more, please visit http://www.cit.org. Follow CIT on Twitter @CITorg and add the Center for Innovative Technology on LinkedIn and Facebook.
###